JCPOA Joint Commission Meeting: Iran Unconvinced about US Violations Justifications
TEHRAN (Tasnim) – Iran's representative at the Friday's session of the JCPOA joint commission - a group tasked with monitoring commitments to a nuclear deal between Tehran and six world powers - said Iran has remained unconvinced about explanations on breach of the deal by the US.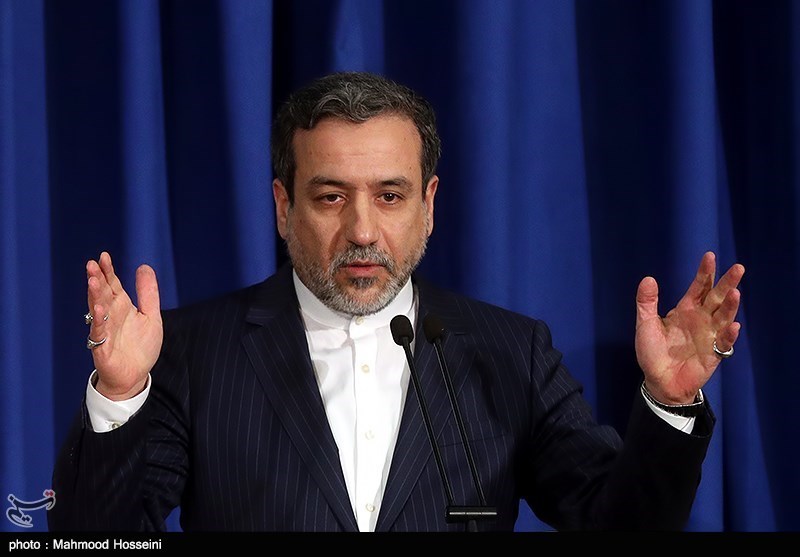 Speaking to reporters after the JCPOA joint commission meeting in Austria's capital of Vienna on Friday evening, Iranian Deputy Foreign Minister for Legal and International Affairs Abbas Araqchi said Iran's team announced at the conclusion of the gathering that "we have not been convinced" about explanations given about "Washington's lack of commitment" to the nuclear accord.
Representatives from Iran, the Group 5+1 (Russia, China, the US, Britain, France and Germany) and the European Union convened in Vienna to address Iran's complaint about US breach of its obligations and the procedure of implementation of nuclear deal, known as Joint Comprehensive Plan of Action (JCPOA).
Elsewhere in his comments, Araqchi said the US government "must be held accountable" for the violation of the nuclear accord, stressing, "The Islamic Republic of Iran reserves the right for any kind of reaction."
According to the top Iranian diplomat, all parties in the meeting praised Iran for honoring its commitments to the deal.
Among the other subjects mooted in the meeting was the latest developments in the renovation of Iran's Arak heavy water reactor, he noted, saying the Chinese team provided detailed explanation of the process.
Iran and the six powers reached a conclusion over the text of the nuclear deal in July 2015 and implemented it in January 2016.
Under the agreement, certain limits have been put on Iran's nuclear activities in exchange for, among other things, the removal of all nuclear-related bans against Tehran.
In the whole reports after coming into force of the JCPOA, the International Atomic Energy Agency (IAEA) has verified the non-diversion of declared nuclear material in Iran as well as the Islamic Republic's commitment to the nuclear deal.