Iran Blasts US Meddling in Venezuela's Internal Affairs
TEHRAN (Tasnim) – The Iranian Foreign Ministry on Sunday deplored the recent war rhetoric made by the US President Donald Trump against Venezuela.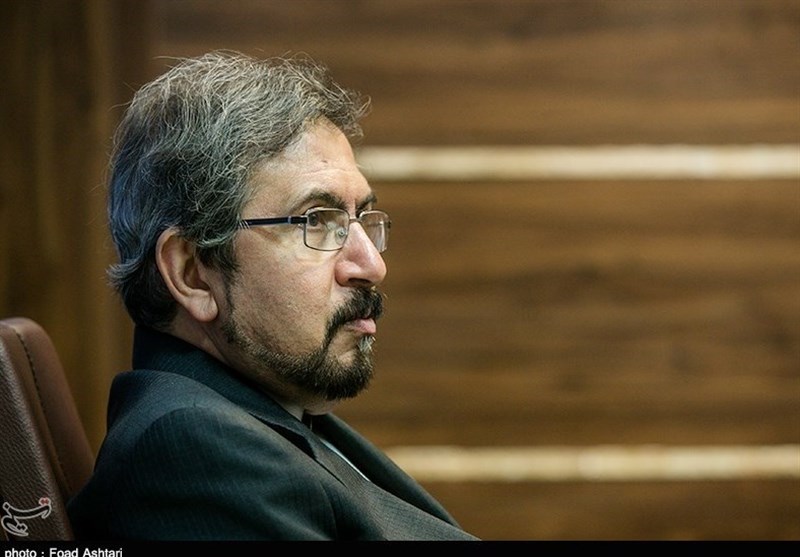 Bahram Qassemi, the foreign ministry spokesman, strongly condemned the provocative and interfering remarks made by Trump about possibility of military action against Venezuela in a bid to resolve the ongoing crisis in the the Latin American state.
"Global experience and the history of the contemporary politics have proved that the era of using military threats and pressure as a weapon against independent countries in order to force them to accept irrational and illegitimate demands is over."
He then underlined he importance of respecting the sovereignty and independence of countries in line with international law.
Earlier, Latin American countries had strongly condemned the US threat of military intervention against Venezuela.
US President Donald Trump on Friday threatened that he would not rule out a "military option" in Venezuela.
"We have many options for Venezuela, including a possible military option, if necessary," Trump told reporters at his golf club retreat in New Jersey, northeast of the United States.
His remarks came amid escalating tensions between Washington and Caracas over Venezuela's new-elected legislative body National Constituent Assembly, which has supreme power over all government branches.