Syria to Facilitate Chemical Weapons Team Mission: Deputy FM
TEHRAN (Tasnim) – An international chemical weapons delegation will visit Syria in the coming days and Damascus will facilitate its mission to uncover who used chemical weapons in the country earlier this year, a Syrian official said.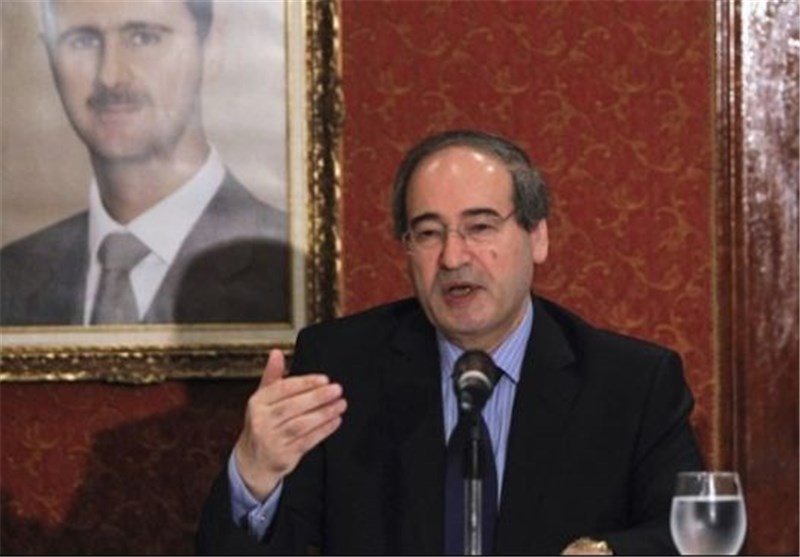 Deputy Foreign Minister Faisal Mekdad said Saturday the delegation of the Organization for the Prohibition of Chemical Weapons and UN Joint Investigative Mechanism is scheduled to arrive in Syria within 10 days.
In an interview with the Associated Press released Monday Mekdad reiterated his government's denial of being behind the April 4 attack in the northwestern town of Khan Sheikhoun that killed nearly 100 people.
The United States blamed the Syrian military for the attack while it has no proof of the Syrian involvement in the assault.
"We will offer it all facilitation needed for the investigation and to help it arrive to the place where the alleged chemical attack took place," Mekdad said, adding that a delegation that came to Syria earlier this year did not visit Khan Sheikhoun citing security concerns. He added that the delegation also did not visit the Shayrat air base either.
It is not likely that the delegation will be able to visit Khan Sheikhoun in Idlib province, which has witnessed clashes recently between militant groups.
"We will ask them to go to Shayrat air base and by that Syria would have given proof that it has no relations to the use of poison gas," Mekdad said in the interview at his office in Damascus.
Mekdad showed the AP images including one of a crater filled with cement, saying it was the place of the chemical attack in Khan Sheikhoun. He said the rebels were behind the April attack.