Iran Earns Second Win at FIVB Men's U-23 World Championship
TEHRAN (Tasnim) – The Iranian volleyball team earned its second victory at the 2017 FIVB Men's U-23 World Championship.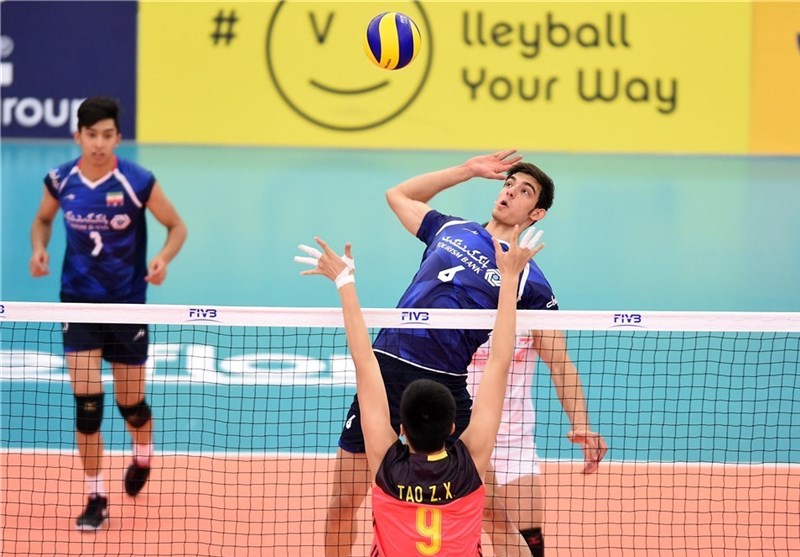 The Iranian team defeated Algeria 4-1 (16-18, 15-8, 15-7, 15-12) at Cairo, Egypt on Sunday.
After losing to Argentina in its opening match, Juan Cichello's boys defeated China and Algeria.
All matches are played under a new scoring system currently being tested: a best-of-seven, 15-point set format, fivb.com reported.
Saeed Javaheri scored 13 points for Iran and Rasoul Aghchehli another 12, but it was Algeria's Akram Dekkiche on 16 who was top scorer of the game as the African side served six aces to Iran's three and tied the Asians on blocks at 7-7.
Iran will meet Turkey on Monday in Pool B.
The 2017 FIVB Volleyball Men's U-23 World Championship is the third edition of the international volleyball tournament and the world championship for men's national teams under the age of 23, organized by the sport's world governing body, FIVB.