Iranian Deputy FM Meets Lebanese Top Diplomat, Political Figure
TEHRAN (Tasnim) – Visiting Iranian Deputy Foreign Minister for Arab and African Affairs Hossein Jaberi Ansari held separate talks with Lebanese Foreign Minister Gebran Bassil and Head of the Progressive Socialist Party (PSP) Walid Jumblatt on issues of mutual interest.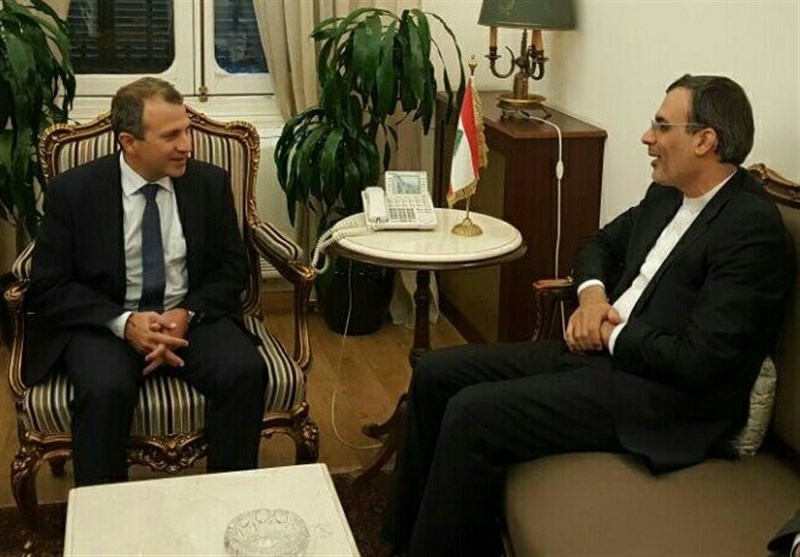 In the meeting with Gebran Bassil in Beirut on Monday evening, the Iranian deputy foreign minister pointed to the protracted crisis in Syria and expounded Iran's efforts to help end the war in the Arab country.
Jaberi Ansari further emphasized that the resolution of the Syrian crisis requires assistance from Lebanon and other regional countries.
Bassil, for his part, expressed his gratitude to the Islamic Republic for its strong supports for the fight against terrorism, and said the establishment of a ceasefire and the de-escalation zones in Syria will help Lebanon in its anti-terrorism campaign.
Syria's warring sides have so far attended five rounds of peace talks brokered by Iran, Russia, and Turkey in the Kazakh capital of Astana. The fourth round of those talks in May produced a memorandum of understanding on de-escalation zones in Syria, sharply reducing fighting in the country.
Syria has been gripped by civil war since March 2011 with various terrorist groups, including Daesh (also known as ISIS or ISIL), currently controlling parts of it.
In a separate meeting also on Monday evening, Jaberi Ansari and Jumblatt held talks on a range of topics, including the Palestinian issue and other developments in the Middle East region.
The two sides also stressed the need to promote bilateral relations between Tehran and Beirut in all areas.