Fahraj Mosque amongst Oldest Islamic Structures in Iran
September, 06, 2017 - 18:08
TEHRAN (Tasnim) - At over 1400 years old, Jameh Mosque of Fahraj still stands tall in a township of the same name in Yazd province, central Iran.
Some archeologists believe that the mosque is the oldest surviving Islamic structure in the country, erected following the conquest of Persia (637–651) by Muslims that put an end to the mighty Sassanian (Sassanid) Empire.
The Jameh Mosque of Fahraj primarily consists of an internal courtyard, vaulted sanctuary and arcades, and a clay minaret which are essentially built of sun-dried, unfired clay tiles and mud bricks.
The minarets were added to the mosque later as a lighthouse for caravans around 400 years ago. It features a tapering cylinder with an internal spiral staircase.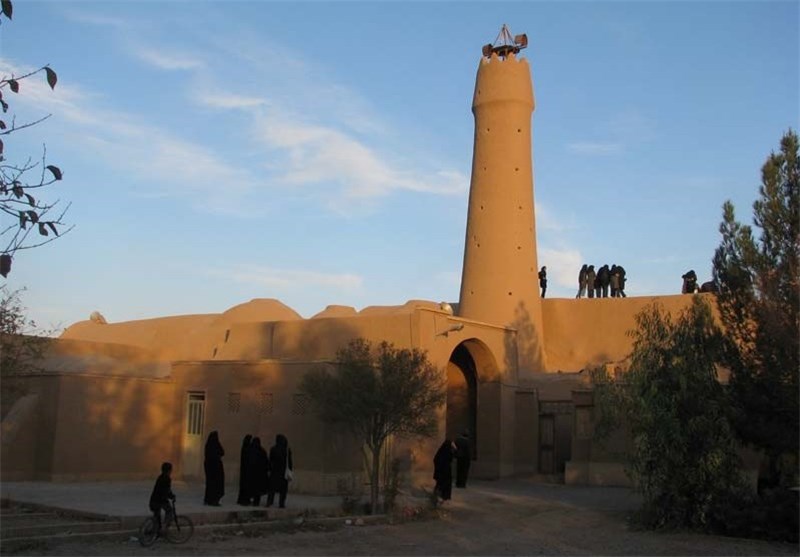 Its modest internal courtyard is lined with clay tiles and contains a now dry central ablution tank. The internal facades are near symmetrical and consist of three arched bays defined by thick piers, partly relieved by vertical niches, according to the Islamic Architecture Community.
In the surrounding area, there are a crumbling castle, a hammam (bathhouse) and an ab-anbar (water reservoir) with four badgirs (wind tower or ventilation shaft) used to catch breezes and funnel them down into a building to cool it.
The term jameh mosque (or masjid Jami) or collective mosque is referred to a large center of community worship and a site for Friday prayer services in Islamic countries.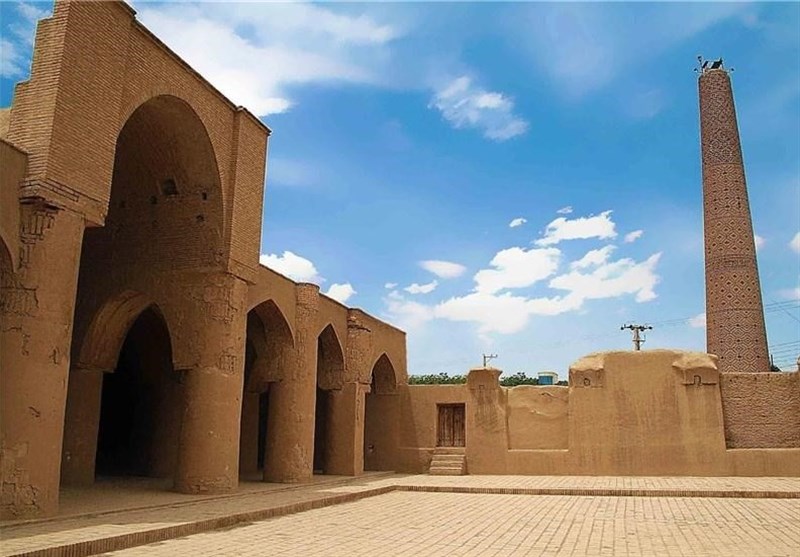 Source: Tehran Times