Irma Death Toll in US Rises to 10
TEHRAN (Tasnim) - Hurricane Irma was still wreaking havoc in South Carolina late Monday after causing at least 10 deaths in Florida, Georgia and South Carolina.
September, 12, 2017 - 15:06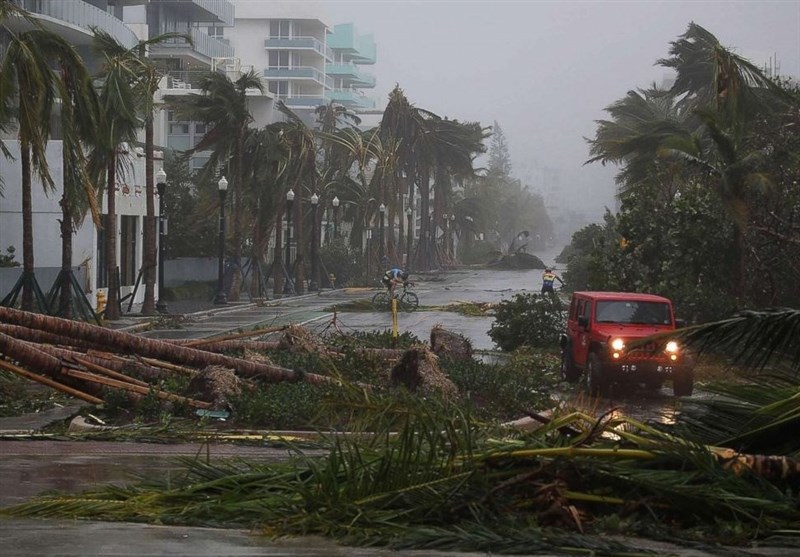 A flash flood emergency was issued for Charleston Monday afternoon as Irma, which was downgraded to a tropical depression Monday evening, battered the Southeast with torrential rain and dangerous storm surges.
As of late Monday, Irma was about 95 miles south of Atlanta, moving north-northwest at 15 mph with sustained winds of 35 mph. The storm is expected to continue to weaken as its center moves northwest Tuesday.
A tornado watch across parts of the Georgia coast, including Savannah, and South Carolina has been cancelled, ABC news reported.
Irma brought heavy rain and wind to Atlanta on Monday night. A wind gust of 64 mph was reported in Atlanta on Monday afternoon and heavy rainfall was recorded across the Southeast. Brunswick, Georgia recorded over 6 inches of rain Monday and Beaufort, South Carolina registered nearly 5.9 inches.
On Monday, US President Donald Trump approved a state of emergency declaration in Alabama after speaking to Gov. Kay Ivey on the phone the day before, the White House announced.
Monday morning, water raced through the streets of Jacksonville, Florida, bringing record levels of storm surge along the coast and inland rivers.
Tallahassee appears to have been spared from injuries, major damage or flooding, the emergency management director for Leon County told ABC News Monday morning. The major issue there are power outages from trees that fell over power lines.
Bumper-to-bumper traffic was seen on Interstate 4 heading toward the west coast of Florida as those who were evacuated made their way back home.
In the Florida Keys, which remain cut off from the mainland, there's high anxiety and little fuel, electricity or running water, officials said.
Irma first made landfall in the Florida Keys Sunday morning as a Category 4 hurricane, bringing 130 mph winds and a storm surge of 10 feet. It was the first Category 4 landfall in Florida since 2004. Florida Gov. Rick Scott said the storm left "devastation" in the Keys.
Monroe County continues to be closed for residents and visitors due to unsafe road conditions caused by the hurricane, but the Florida Department of Transportation has reported that all bridges on US 1 from the 18-mile stretch entering the Keys to Mile Marker 16 have been inspected and are safe for travel.
Much of the Keys is without power and water, and all three of the Keys' hospitals, including their emergency rooms, are closed, county officials said. A dawn-to-dusk curfew is still in place.
"We know this has been a difficult time for everyone and people are anxious to return to their homes," Monroe County Administrator Roman Gastesi said. "We are working as quickly as we can to make our roads and bridges safe and to restore power, water and medical services."
The Keys were under mandatory evacuation orders as Irma neared, but not everyone left.
According to the Miami Herald, Florida Director of Emergency Management Bryan Koon estimates that about 10,000 people remained in the Keys during the storm, adding it is hard to communicate with those left there.
In an interview with ABC News, Roman Gastesi, the administrator of Monroe County, which includes the Keys, said, "Unfortunately, you start to hear stories of folks that stayed in houses that shouldn't. ... We're hearing of folks that stayed in boats."
Monroe County officials said in a statement this morning that it's not yet safe to return to the Keys.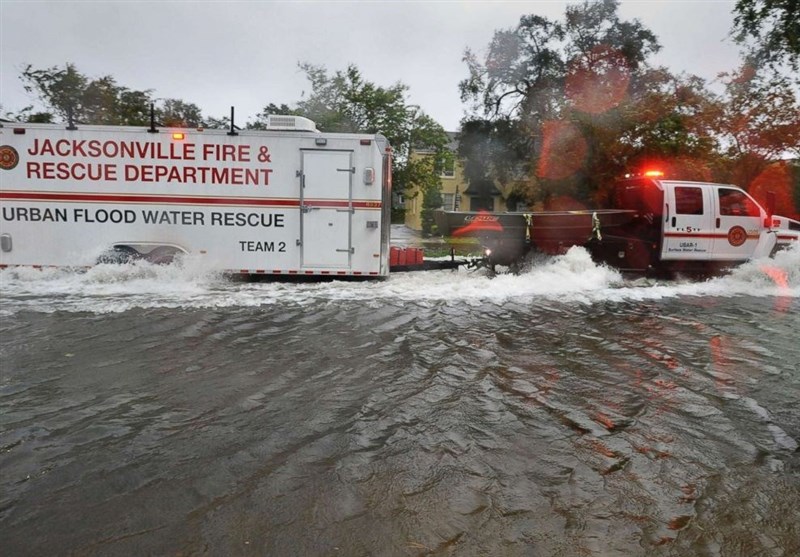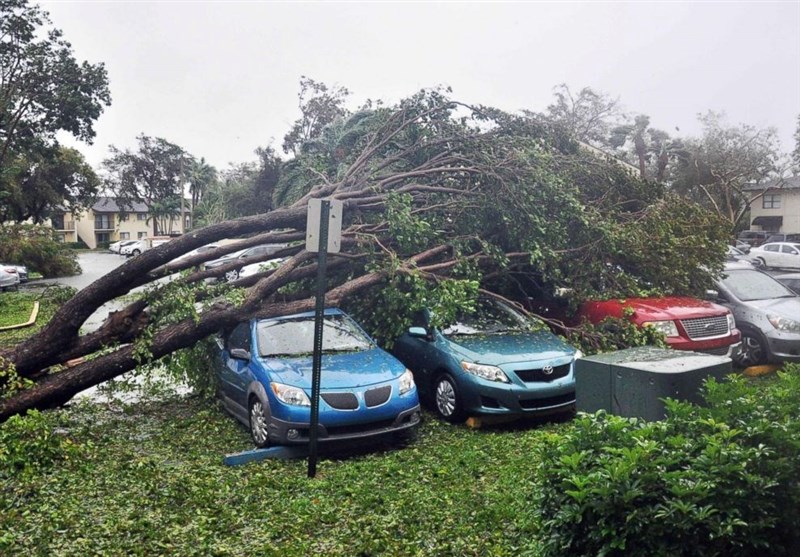 "The wind may have stopped blowing, but for most of the Florida Keys, there is no fuel, electricity, running water, or cell service. For many people, supplies are running low and anxiety is running high," the statement said.
"Once the roads are cleared, and the bridges are inspected for use, aid and relief can start to move as it is flown in," the statement said. "There are many resources staged, and ready to move into the Florida Keys to help, as soon as possible."
Officials said this afternoon that, while they understand residents' frustration, they don't anticipate a time frame of when residents will be allowed in.
After Irma left the Keys Sunday morning, it moved north, passing over Naples, which recorded a 142 mph wind gust. The city also saw nearly 12 inches of rain and a 7-foot storm surge. Farther north, wind gusts reached 94 mph in Lakeland and up to 90 mph in the Tampa Bay area.
In Miami, which saw winds up to 99 mph, resident Joe Kiener told ABC News he's endured multiple hurricanes in the Caribbean but said he had never experienced a storm as brutal as Irma.
"I've been in Miami Beach for two years, which is prone to flooding, but this completely out of the norm," Kiener said.
Kiener boarded up his house and is staying at a high-rise hotel in Miami. He said he had to move down to the lobby after his hotel room's windows took a beating from the strong winds.
"The windows started cracking, and these are massive-impact windows. They were exposed 12 hours of continuous heavy winds. At one point in time, one of them started splintering and that's when I lost my nerve and said, 'I'm leaving,'" he said. "It psychs you out -- it's just the endless hallowing and pounding of the wind."
At least six people, including a sheriff's deputy, died of storm-related injuries in Florida as the massive hurricane barreled across the Sunshine State.
One person was killed in Monroe County, which includes the Florida Keys. The man was killed after he lost control of a truck that carried a generator as winds whipped at tropical-storm strength, officials said.
Two others, a sheriff's deputy and a corrections officer, died from a two-car crash in the rain in Hardee County, which is about 60 miles inland from Sarasota, officials said.
In Winter Park, near Orlando, a man was electrocuted by a downed power line Monday morning, according to the Winter Park Police Department. He was pronounced dead at the scene after investigators found him lying in the street, police said.
Another person died from carbon monoxide poisoning from improper use of a generator in Miami-Dade County, the mayor said.
Another fatality was from a car crash in Orange County in central Florida.
At least three people have died in Georgia as a result of the storm. In Sandy Springs, in northern Fulton County, a man died while lying in bed after a large tree broke and fell on his home, Sandy Springs Mayor Rusty Paul announced on Facebook.
In Forsyth County, a female passenger died after a downed tree struck her vehicle, the sheriff's office said.
In Abbeville County, South Carolina, a 57-year-old man was killed after a tree limb fell on him. He died at the scene.
At least 37 people died from Irma in the Caribbean, including at least 10 in Cuba.
At least 7.7 million customers are without power in Florida, Georgia and South Carolina, including more than 6.7 million accounts in Florida alone, about 64 percent of Florida's customers.
In Miami-Dade, over 80 percent of customers lost power, the mayor said today, and a curfew is in effect until further notice.
Eric Silagy, president and CEO of Florida Power & Light, warned that "people need to be prepared for some prolonged and extended outages."
In Georgia, 748,000 customers are without power, while in South Carolina, more than 238,519 customers are without power.
About 6.5 million Floridians were ordered to evacuate as Irma neared, and some residents of Georgia and South Carolina were under evacuation orders as well.
Some chose to go to shelters, others decided to hunker down at home to ride out the storm.
One Naples resident told ABC News she was turned away from two shelters before she and her 10-year-old son were finally accepted at one.
"We have a dog and there were not that many shelters that accepted dogs," she said, adding, "We didn't want to be that far away from our home." While she and her son stay inside the shelter, her husband is hunkering down with their dog at home.
Trump approved a "major disaster" declaration in Florida on Sunday, authorizing "federal funding to flow directly to Floridians impacted by Hurricane Irma and reimburse[ing] local communities and the state government to aid in response and recovery from Hurricane Irma," state officials said.
Scott said nearly 30 states had deployed personnel and resources to help with the response to Irma.