We Are Trying to Strengthen Our Mentality, Japan Coach Nakagaichi Claims
TEHRAN (Tasnim) - Japan national volleyball team's coach Yuichi Nakagaichi says that they are trying to strengthen their mentality.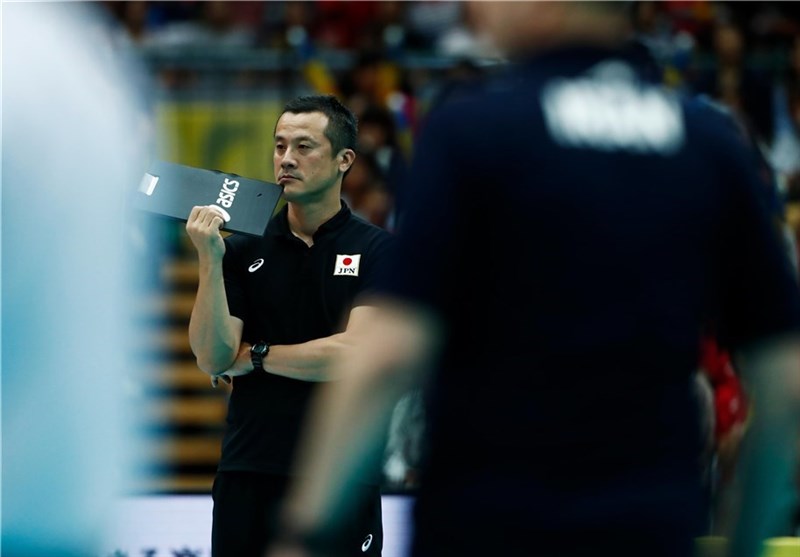 The Japanese team lost to Iran 3-1 (21-25, 25-19, 25-20, 25-14) in the FIVB Volleyball Men's World Grand Champions Cup at the Osaka Municipal Central Gymnasium on Saturday.
"In terms of fighting instinct and concentration, there's room for improvement and we're trying to change. But there's no silver bullet, so currently we are trying to tell ourselves to be more aggressive and to improve our teamwork," Nakagaichi said in the post-match news conference.
"In reality, we couldn't make much progress this year, but next year we want to have a more mental approach and learn mental techniques to raise our motivation. There are techniques for learning such things, but on the court when we are faced with tough situations there should be a leader who can help others and push the other players," he added.
"Unfortunately, we don't have a clear answer to this problem yet. Strengthening the mentality of the players isn't easy. The players must grow as persons. So we can't just do ball training. We have to have a complete approach that involves the physical side and the mental side, as well as individual growth," the Japanese coach added.