Abadi Announces Three Days of Mourning in Iraq after Talabani's Demise
October, 04, 2017 - 16:04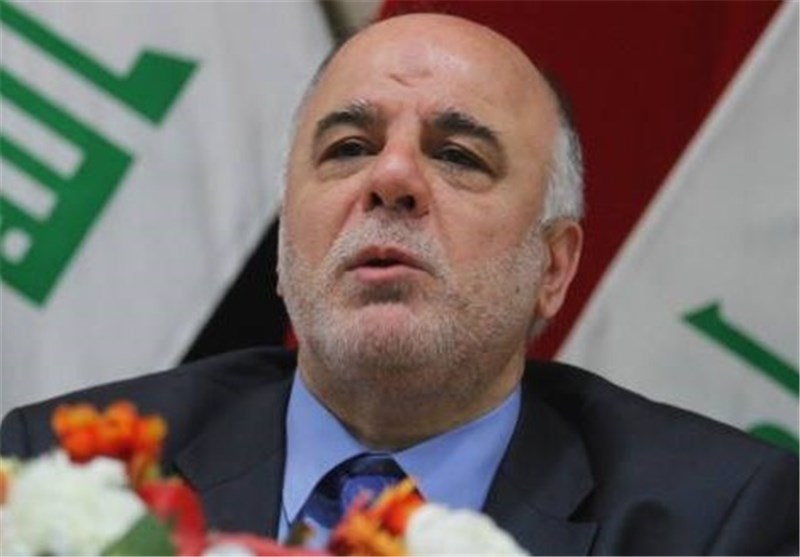 TEHRAN (Tasnim) - Iraqi Prime Minister Haider al-Abadi announced on Wednesday (October 4) three days of mourning in the country for the demise of former President Jalal Talabani.
Talabani, the founder and Secretary-General of the Patriotic Union of Kurdistan (PUK), passed away in Berlin on Tuesday (October 3).
Abadi offered condolences over the death of the Kurdish leader and former Iraqi President, NRT news reported.
"We received the news of the of the brother ex-Iraqi president Jalal Talabani, may God have mercy on him. My condolences to his family, the Iraqi people in general and the Kurdish people in particular and also our colleagues and brothers in the Patriotic Union of Kurdistan on the death of this hard fighter who has a long history in fighting dictatorship and our sincere partner in building the democratic, united and federal Iraq. We are in a bad need under current sensitive circumstances of his rationalism, moderation and wisdom and his keenness on Iraq's unity and enhancement of Arab-Kurdish brotherhood," Abadi said on Tuesday.
Following the death of Talabani, Masoud Barzani also declared seven days of national mourning in the Kurdistan Region for the loss of Talabani.
"I lost my friend, brother and supporter. Along with each other we could overcome numerous obstacles during our struggle and endeavor," said Barzani.
Talabani, a veteran leader of the Kurdish struggle for self-determination, stepped down as president in 2014, after a long period of treatment following a stroke in 2012.
Talabani was born near Erbil, now the seat of the Kurdistan Regional Government in northern Iraq, in 1933.
He was the first non-Arab president of Iraq, elected in 2005, two years after the U.S.-led invasion that toppled Saddam Hussein.