Zarif: Blacklisting IRGC to Increase Iranians' Hate for US
October, 10, 2017 - 13:27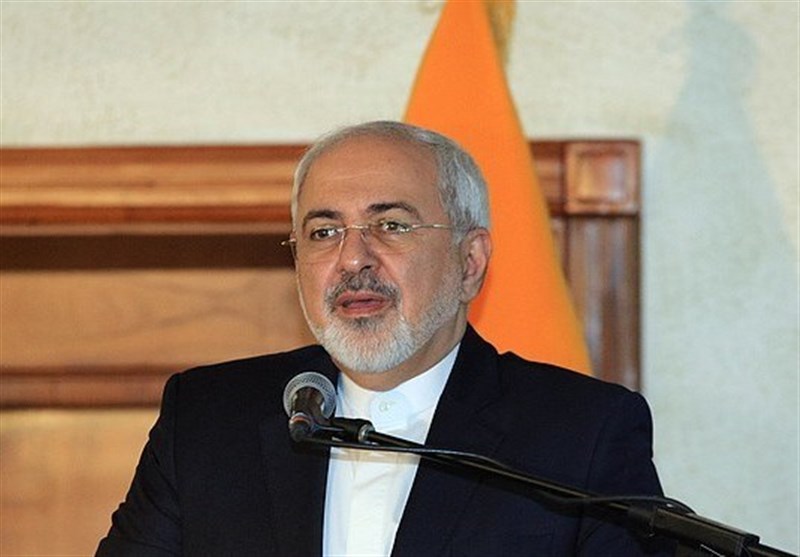 TEHRAN (Tasnim) – Iranian Foreign Minister Mohammad Javad Zarif warned against the repercussions of a planned move by Washington to designate the Islamic Revolution Guards Corps (IRGC) as a terrorist organization and said the move would intensify hatred of the US government among the Iranians.
"With such measures, the American (authorities) would isolate themselves further and become more despised in the eyes of our nation," Zarif told the Islamic Republic of Iran Broadcasting (IRIB) on Monday night.
"If US officials make such a strategic mistake, the Islamic Republic of Iran will certainly reciprocate," he said, adding that some countermeasures have been planned and will be announced in due time.
The Iranian top diplomat further described the IRGC as "an honor for our country" and said it has always protected the security of the homeland and defended the borders.
In early August, Donald Trump signed into law one of the most wide-ranging sanctions measures of the last five years, known as Countering America's Adversaries Through Sanctions Act (CAATSA), which enhances three separate sanctions programs targeting Iran, Russia, and North Korea.
CAATSA expands US sanctions targeting Iran's ballistic missile program and enhances the legal basis for existing sanctions targeting the IRGC. It would also establish an additional US legal basis for sanctions targeting IRGC on the allegations of support for terrorism.
Iran says the sanctions are in breach of the 2015 nuclear deal between Tehran and world powers, known as the Joint Comprehensive Plan of Action (JCPOA).
In mid-September, Leader of the Islamic Revolution Ayatollah Seyed Ali Khamenei lambasted the US for violating the JCPOA, warning that any "wrong move" concerning the nuclear deal would draw reaction from Iran.
Iran and the Group 5+1 (Russia, China, US, Britain, France, and Germany) reached the 159-page nuclear agreement in July 2015 and started to implement it in January 2016.
Since the historic deal was signed in Vienna, the International Atomic Energy Agency (IAEA) has repeatedly confirmed the Islamic Republic's compliance with its commitments under the JCPOA, but some other parties, especially the US, have failed to live up to their undertakings.