Administration Hails IRGC as Pillar of Iran's Power
TEHRAN (Tasnim) – Spokesman for the Iranian Administration Mohammad Baqer Nobakht praised the Islamic Revolution Guards Corps for its vital role in the country, warning the US that any hostile measure against such an anti-terror organization would further reveal Washington's support for terrorism.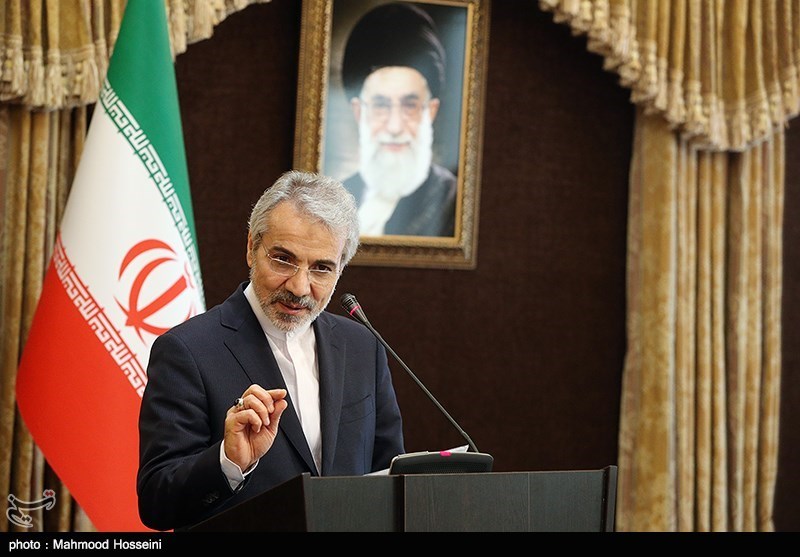 Speaking at a weekly press conference on Tuesday, Nobakht lauded the IRGC as an official and vital organization in Iran that plays a crucial role in the country's defense power.
He took a swipe at the US government for its plan to designate the IRGC as a terrorist organization, saying a realistic view affirms that the IRGC is fighting against terrorism and safeguarding the Iranian nation.
The world and humanity should be grateful to the IRGC for combatting terrorism, the spokesperson added.
If the US moves to designate the IRGC as a terrorist group, it will undoubtedly put itself in the list of terrorists, Nobakht concluded.
In comments on Sunday, IRGC Commander Major General Mohammad Ali Jafari said if speculations about the US administration's "stupid decision" to designate the IRGC as a terrorist organization are true, the IRGC will in turn treat the US military around the world, particularly in the Middle East, as Daesh (ISIL) forces.