Spiritless Nuclear Deal Not Beneficial for Iran: Official
TEHRAN (Tasnim) – Secretary of Iran's Expediency Council Mohsen Rezaei warned against the US government's attempts to undermine the 2015 international nuclear deal, saying that Iran would withdraw from the deal if Washington insists on making it ineffectual.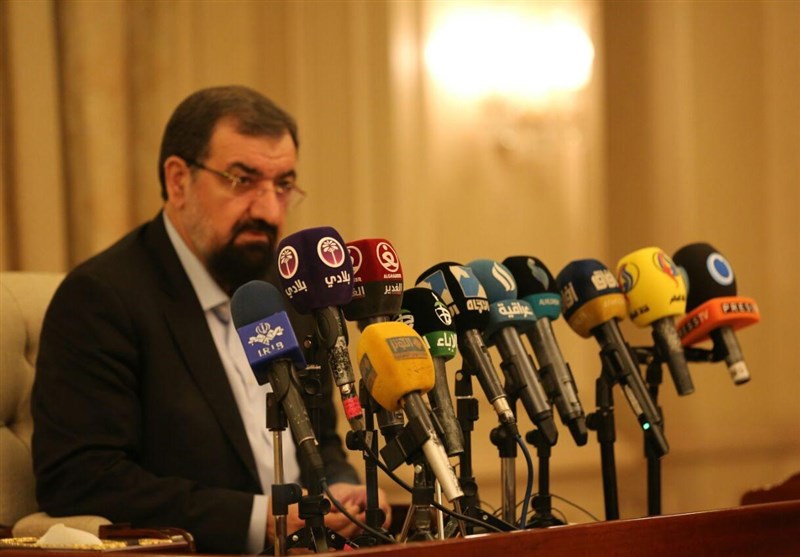 Speaking to reporters in Tehran on Wednesday, Rezaei said the Joint Comprehensive Plan of Action (JCPOA), the nuclear agreement between Tehran and six world powers, is credible to the Iranian nation as long as it benefits the country.
If the agreement is only supposed to ban Iran's nuclear activities, then it will be annulled by default, the official stressed.
The US is seeking to render the JCPOA dead, he said, adding that it is exerting pressures to impede European countries' cooperation with Iran.
In that case, the Iranian nation and government will withdraw from the agreement, the secretary of the Expediency Council stressed.
After months of anticipation, Trump on Friday said his administration "cannot and will not" certify Iran's compliance with the JCPOA to Congress, as he set out a new strategy for dealing with Iran.
He also said that his new strategy begins with imposing tough sanctions on the Islamic Revolution Guards Corps (IRGC), accusing Iran of "proliferation of missiles and weapons that threaten its neighbor's global trade and freedom of navigation."
In a televised address to the nation later in the day, Iranian President Hassan Rouhani blasted the comments by Trump, reiterating that the Iranian nation will not surrender to such "false statements and hate speech."