Defense Minister Vows Iran's Push to Ensure Regional Stability
TEHRAN (Tasnim) – Iran's defense minister pledged that the country will keep doing whatever is necessary for peace and stability in the region, including in neighboring Iraq.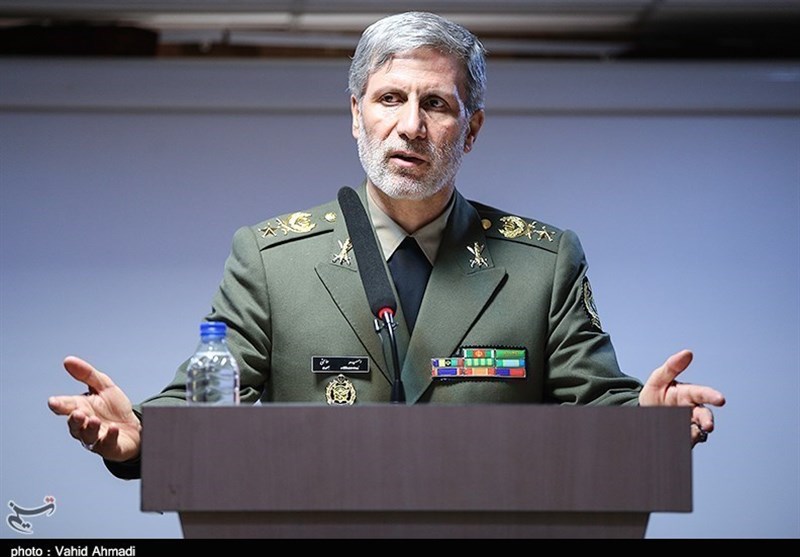 With its goodwill, Iran will try to contribute to stability and security in the region, Brigadier General Amir Hatami said at a conference in Tehran on Wednesday.
Expressing concern about hostile plots against Iraq, the general said Iran deeply cares about its neighbor's integrity, and would do anything to safeguard the Arab country's unity.
He also reiterated that Iran's help for regional nations in the fight against terrorism has been provided at the request of the governments of those countries.
Iran says its support for Syria and Iraq is a testimony of contribution to regional peace and stability.
Last month, Iranian President Hassan Rouhani reiterated that Tehran's military power is meant to protect its dignity and ensure peace, saying Iran would never use its power to attack other nations.
Highlighting Iran's support for oppressed regional nations and genuine fight against terrorism, the president denounced the "blood-sucking Zionist regime" of Israel as a "cancerous tumor" that has been involved in acts of aggression against regional nations for seven decades.