Hamas Never to Recognize Israel: Official
October, 24, 2017 - 15:32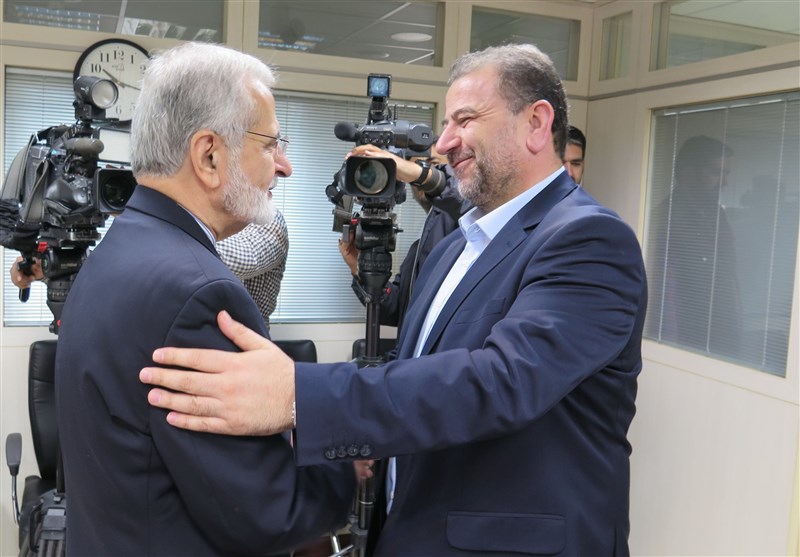 TEHRAN (Tasnim) – Hamas's Deputy Political Chief Saleh el-Arouri insisted that the movement will never accept demands for recognizing Israel or cutting ties with Iran.
Speaking in a meeting with Head of Iran's Strategic Council on Foreign Relations Kamal Kharrazi on Monday evening, Arouri said Hamad will never agree to lay down arms, recognize the Zionist regime of Israel or sever its ties with the Islamic Republic.
"Our trip to Tehran is a sign of our strong will" for maintaining the relations with Iran, the senior Hamas official, who is leading a delegation said.
He also referred to the recent reconciliation agreement between the Gaza based Hamas and the Fatah movement in the West Bank, and stressed the need for unity among different Palestinian groups and continued resistance against the Zionist occupiers.
Kharrazi, for his part, highlighted the Zionists' conspiracy to foment discord among regional countries by pitting Sunni Muslims against Shiite Muslims and said the presence of Hamas officials in Iran is testimony to the failure of the conspiracy.
"The basis of Iran's support for the oppressed is their resistance against Zionism, not their being Shiite or Sunni" he said in a reference to the fact that Tehran supports both Shiite Hezbollah movement in Lebanon and Sunni Hamas movement in Gaza.
Heading a delegation, Arouri arrived in Iran on Friday to sit down with senior Iranian officials and discuss the latest developments on the Palestinian arena, especially the reconciliation file, as well as bilateral relations.