IRGC Commander Lauds Army, Vows Unity
TEHRAN (Tasnim) – Commander of the Islamic Revolution Guards Corps (IRGC) hailed the Iranian Army for the recent brilliant performance in a graduation ceremony of cadets attended by Leader of the Islamic Revolution Ayatollah Seyed Ali Khamenei, pledging support and unity with Army troops.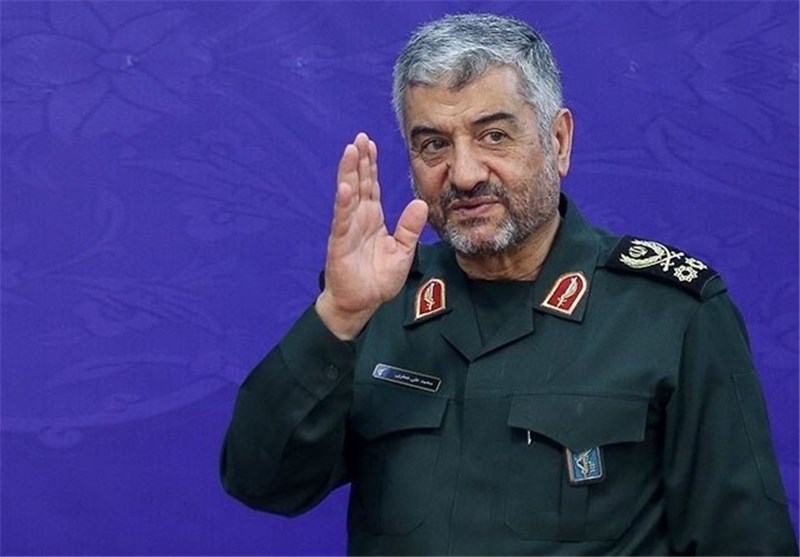 In a Saturday message to his opposite number in the Army, IRGC Chief Major General Mohammad Ali Jafari praised the Army cadets for the great show of power in the recent graduation ceremony, expressing confidence that close cooperation would ensure the country's security against the enemies.
He also pledged that the IRGC units will keep supporting the Army forces in all arenas.
On Wednesday, Ayatollah Khamenei said in a gathering of new Army officers that vigorous efforts to boost Iran's power is a non-negotiable issue, warning that the enemies attempt to counter Iran's national might, because they see this as a nuisance.
The adversaries are opposed to the enhancement of the Islamic Republic of Iran's power in the region and beyond, because such power constitutes the "strategic depth of the Islamic Establishment," Ayatollah Khamenei said.
The Army and the IRGC last month staged a joint military exercise, covering a large area of Iran's western frontier, demonstrating the level of coordination and cooperation between the armed two forces.