Iran's Sarmaye Beaten by Sada Cruzeiro at FIVB Club World Championship
TEHRAN (Tasnim) – Sarmaye Bank of Iran suffered a 3-0 (25-23, 25-20, 25-22) loss to defending champion Sada Cruzeiro at Day 2 of the 2017 FIVB Men's Club World Championship Wednesday night.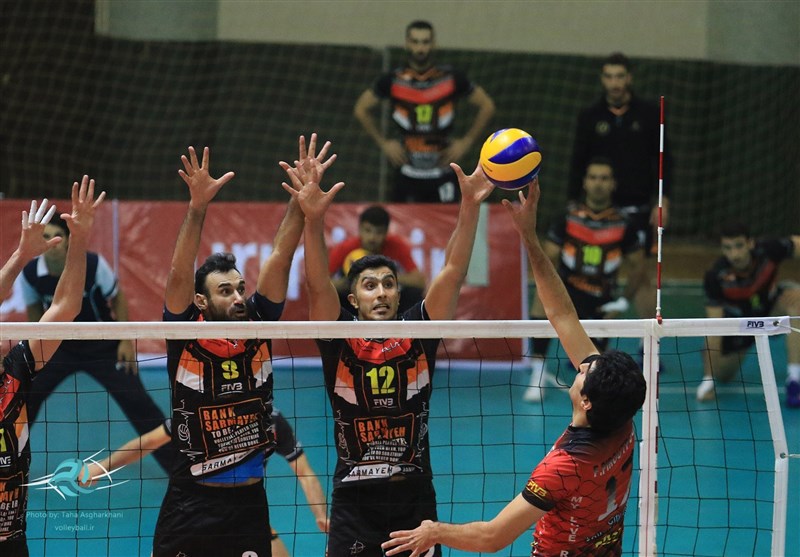 Sarmaye Bank had started the competition with a 3-2 (19-25, 20-25, 25-16, 31-29, 17-15) loss against Poland's ZAKSA on Tuesday.
The result assures Italian champion Cucine Lube Civitanova of a ticket to the semifinals of the competition, with host ZAKSA Kedzierzyn-Kozle and Sada Cruzeiro to battle it out between them for the second qualifying spot from Pool A in the competition underway in Opole, Poland.
While Sada Cruzeiro coach Marcelo Mendez finished the game without a single substitution, Iranian coach Mostafa Karkhaneh brought on a few of his subs in the second set to try and turn the tide.
Yoandy Leal led the Brazilian side with his 20 points, with Evandro Guerra adding another 15 to get Sada Cruzeiro back on track.
Sarmaye Bank will play Lube Civitanova on Thursday.