JCPOA Breakdown to Worsen Situation in North Korea: Russian FM
TEHRAN (Tasnim) – Russian Foreign Minister Sergei Lavrov said a potential collapse of the 2015 nuclear deal between Tehran and world powers would send the wrong signal when it came to trying to resolve the situation around North Korea.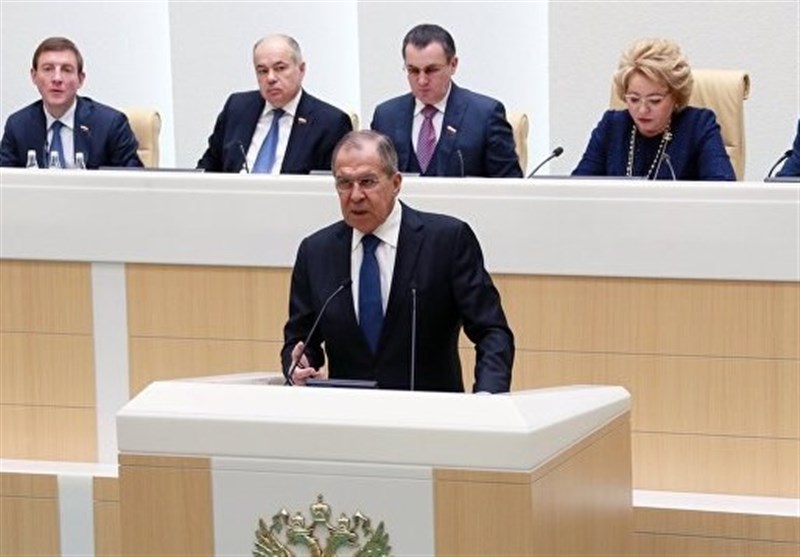 "Major international agreements, in particular on the Iranian nuclear program, are under threat of collapse, which would send a very wrong signal to those who hope to solve the problems on the Korean Peninsula," Lavrov said on Friday, according to the Tass news agency.
He added that the root cause of the current tensions in the world is the "consistent egoistic and cynical policy of a number of countries led by the United States."
Western countries "try to obstruct a natural process of building a new fairer and more democratic polycentric world order," Lavrov said.
"Those who disagree are subject to a wide-scale repression, including blackmail, the introduction of unilateral sanctions and direct meddling in their domestic affairs," the top Russian diplomat stressed.
Iran and the Group 5+1 (Russia, China, US, Britain, France, and Germany) on July 14, 2015, reached a conclusion over the text of the JCPOA (Joint Comprehensive Plan of Action).
The accord took effect in January 2016 and was supposed to terminate all nuclear-related sanctions against Iran all at once, but its implementation has been hampered mainly due to US policies.
Even the IAEA and US intelligence agencies affirm that Tehran has lived up to the accord, but US President Donald Trump apparently assumes that any agreement he did not negotiate is the worst in US, if not human history.
Recently, US Ambassador to the United Nations Nikki Haley contended that "the whole reason we're looking at the Iran agreement is because of North Korea."
The administration, she added, is sending "the perfect message to North Korea, which is, 'We're not gonna engage in a bad deal, and should we ever get into a deal, we're gonna hold you accountable.'"
Unfortunately, the issue is not what message she wants to send but what message the North Koreans are likely to receive. And that almost certainly is that no Washington administration can be trusted in any denuclearization deal.