US Republican Senator Says Working with Democrats, Europe to 'Fix' JCPOA
TEHRAN (Tasnim) – US Republican Senator Bob Corker said he has been working with President Donald Trump's administration on a legislation that would aim to "fix" the 2015 nuclear deal between Tehran and world powers without violating its terms.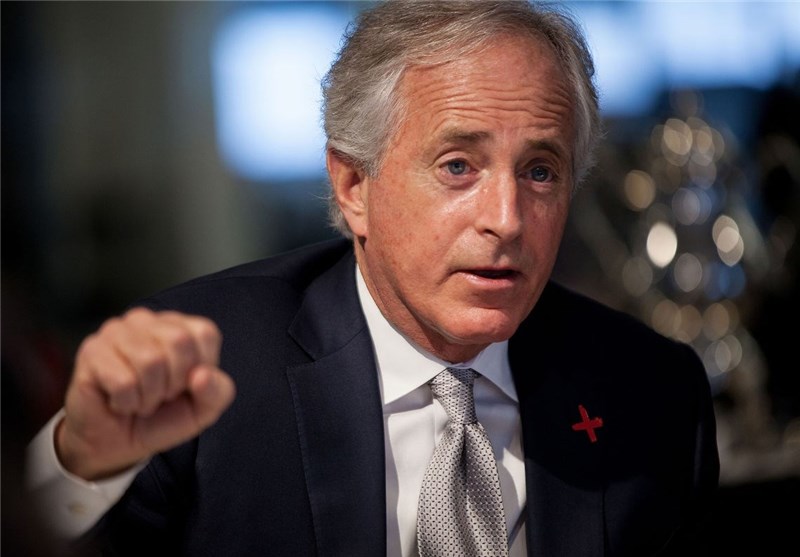 Corker said on Tuesday that progress continues to be made with Democrats and European allies on the legislation, but that he still doesn't expect to have a concrete product by this week's deadlines, according to the Hill.
"We've gotten to a really good place; now the question is can we get there fully," Corker said.
Even if legislation comes to fruition, Corker added, Trump "still could get out of" the deal.
On Thursday, Trump again has to tell Congress whether the deal remains in the US national interest. Trump refused to make the certification the last time the deadline rolled around, but because it is a requirement of US law, and not the deal itself, that move did not kill the accord.
In the days after Thursday's certification deadline, Trump will also have to decide whether to continue waiving sanctions lifted as part of the deal.
In comments on Monday, Spokesman for the Atomic Energy Organization of Iran (AEOI) Behrouz Kamalvandi said AEOI Chief Ali Akbar Salehi has had a telephone conversation with Director-General of the International Atomic Energy Agency (IAEA) Yukiya Amano to warn the UN nuclear agency about the consequences of US violation of the JCPOA.
Iran and the Group 5+1 (Russia, China, the US, Britain, France, and Germany) reached the 159-page nuclear agreement in July 2015 and implemented it in January 2016.
Since the historic deal was signed in Vienna, the IAEA has repeatedly confirmed Iran's compliance with its commitments under the JCPOA, but some other parties, especially the US, have failed to live up to their undertakings.