Saudi Warplanes Continue to Bomb Areas across Yemen
TEHRAN (Tasnim) - Saudi warplanes carried out new airstrikes against several areas across Yemen, inflicting more human loss and material damage on the war-torn Arab country.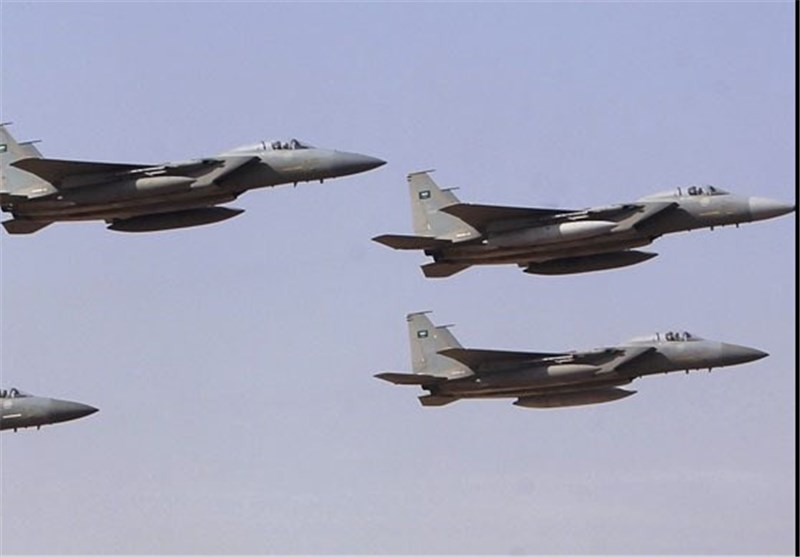 The Saudi-led coalition fighter jets launched new attacks on Serwah district in Yemen's Marib province on Friday, a military official told Saba News Agency.
In another development, the Saudi-led coalition warplanes conducted two airstrikes on Bir-Hamdi and Taiba areas, four airstrikes on Boqea area in Kutaf district and an airstrike on Aal-Subhan in Baqem district in the northern province of Sa'ada, a security official said.
Also on Friday, a civilian was killed and another injured when the Saudi-led coalition warplanes conducted two airstrikes on a main road in Razamat area located in Safra'a district of Sa'ada province.
Meantime, the Saudi fighter jets launched six attacks on Omari and Hawzan areas in Dhubab district in the central province of Taiz. The Saudi warplanes launched attacks on a factory in Hiran district in the northwestern province of Hajjah.
At least 13,600 people have been killed since the onset of Saudi Arabia's military campaign against Yemen in 2015. Much of the Arabian Peninsula country's infrastructure, including hospitals, schools and factories, has been reduced to rubble due to the war.
The Saudi-led war has also triggered a deadly cholera epidemic across Yemen.
According to the World Health Organization's latest count, the cholera outbreak has killed 2,167 people since the end of April and is suspected to have infected 841,906.