US Deporting Illegal Migrants in Shackles Caught on Camera
TEHRAN (Tasnim) - The deportation of some illegal migrants from the United States was caught on camera at a Chicago airport, including some in shackles.
January, 21, 2018 - 18:04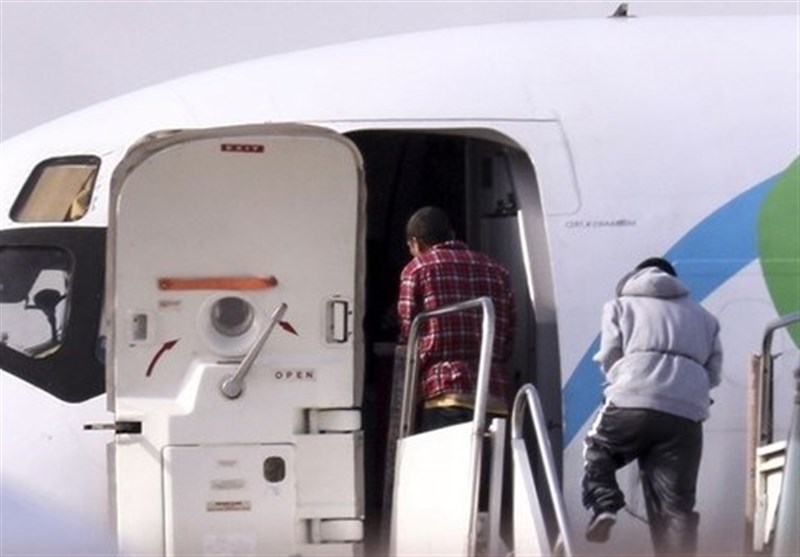 According to an Anadolu Agency (AA) reporter, the deportation operation was taking place at the Gary International Airport, which is located 50 kilometers (31 miles) near Chicago.
The AA reporter added that the operation was conducted "in secret", Daily Sabah reported.
The illegal migrants were brought in buses to a World Atlantic Airlines passenger jet parked at the back part of the airport, the reporter said.
Some of the deportees were seen in shackles.
The US launched a crackdown on illegal migration since President Donald Trump assumed office in 2017.