French Prison Guards Block Prison amid First Trial Linked to 2015 Paris Attack
TEHRAN (Tasnim) - French prison guards have block access to the Fresnes prison to demand better working conditions, threatening to disrupt the first trial related to the deadly 2015 terrorist attacks in Paris, claهmed by Daesh (also known as ISIL or ISIS).
January, 24, 2018 - 16:17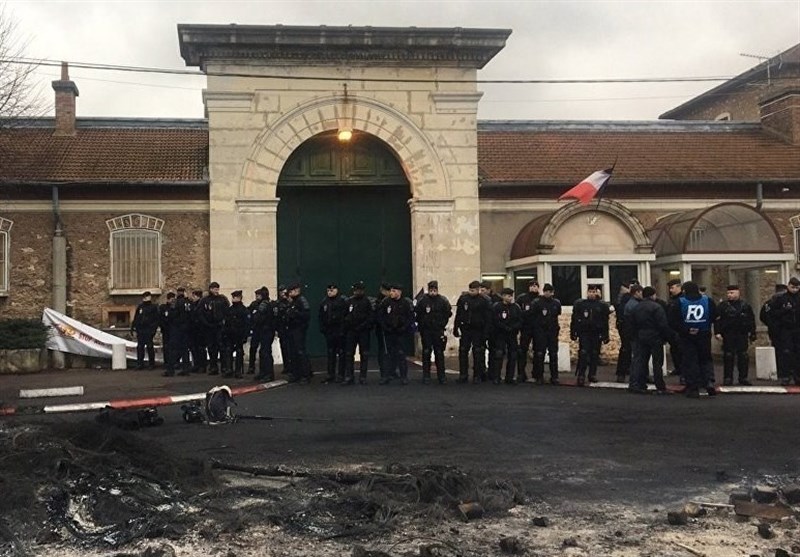 The alleged fellow conspirator of the November 2015 terrorist attacks, Jawad Bendaoud, who is currently detained in Fresnes, is due to appear in court later in the day for a much-awaited trial, Sputnik reported.
Bendaoud has been accused of renting his apartment to the terror ringleader Abdelhamid Abaaoud and two co-plotters. He faces up to six years in prison if convicted.
On November 13, 2015, terrorists killed 130 people, and injured over 350 others in Paris, and the city's northern suburb of Saint-Denis in a series of coordinated attacks, which Collomb characterized as "the first case of mass murder" in France. Since the 2015 attacks, the French authorities declared a state of emergency in the country, which has since then been prolonged six times and expired in early November.
However, on October 30, French President Emmanuel Macron signed into law the anti-terrorism legislation, bearing elements of the state of emergency, including the extension of the security services' powers. The law has been criticized by many as compromising the rights and liberties of the French people.
The new anti-terrorism law has been adopted in France in the wake of the repeated terror attacks in the country.