US Disrupting JCPOA Implementation: Iranian Deputy FM
TEHRAN (Tasnim) – Iranian Deputy Foreign Minister for Political Affairs Seyed Abbas Araqchi said although Tehran has remained committed to the 2015 nuclear deal, also known as the Joint Comprehensive Plan of Action (JCPOA), Washington is disrupting the implementation of the deal.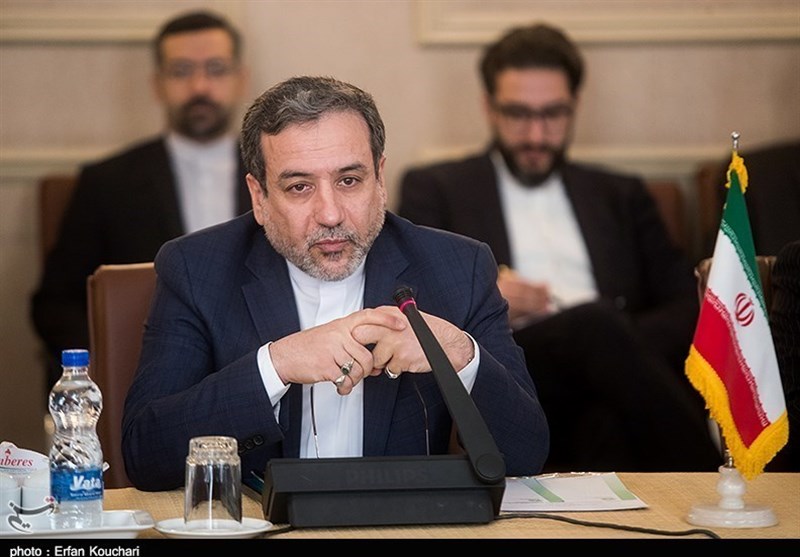 Addressing a meeting of the International Conference of Asian Political Parties (ICAPP) in Tehran on Friday, Araqchi hailed the JCPOA as an outcome of long and intensive negotiations and said it is "an unprecedented diplomatic achievement and perhaps the only positive point in recent years in the chaotic West Asian region".
"The deal ended in an unnecessary 14-year crisis and eliminated the risk of another military confrontation in the unstable Middle East region with widespread complications for many other regions," he noted.
He further emphasized that although Iran has remained committed to its obligations under the JCPOA and the International Atomic Energy Agency (IAEA) has confirmed the Islamic Republic's adherence to the deal for 9 times, the US has violated major parts of the agreement.
The 29th Meeting of the ICAPP Standing Committee opened in Tehran on Friday and will last until tomorrow.
About 100 leaders and senior officials from 40 political parties and organizations from 25 Asian countries, as well as officials from regional and international organizations, have attended the event.
Last month, US President Donald Trump again waived sanctions against Iran that were lifted as part of the landmark 2015 nuclear deal but threatened he would terminate the agreement if "significant flaws" in it are not fixed.
In October, Trump had said that he would not certify Iran's compliance with the nuclear agreement that was negotiated under the previous administration.
He said he wants Congress to "fix the deal's many flaws" such as existing sunset provisions.