Syria Shooting Down of Israeli Jet: More Attacks Repulsed; Ben Gurion Flights Halted
February, 10, 2018 - 13:01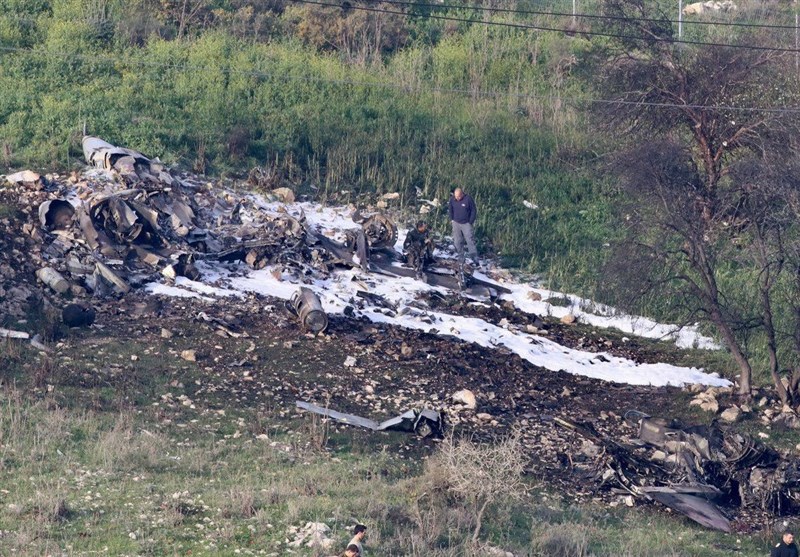 TEHRAN (Tasnim) – Syria's air defenses have responded to new Israeli raids near the capital Damascus, following an earlier raid in the Arab country's center, a report said.
According to Syria state TV, sounds of explosions were heard Saturday in Reef Damascus province, near the capital.
The state news agency SANA said air defenses responded to a "new Israeli aggression."
The new Israeli raids come hours after an earlier one in central Syria during which an Israeli F-16 fighter jet was shot down.
The Israeli military confirmed that the warplane had gone down in northern Israel, and that the two pilots had been transferred to hospital after ejecting out safely.
One Pilot in Critical Condition
Later, the Israeli military said that one of its pilots had been seriously wounded as a result of the emergency evacuation from his F-16 jet.
A second pilot was lightly wounded, according to AP.
Israeli Regime Conducts More Strikes
Separately, the so-called Syrian Observatory for Human Rights said Israel has struck targets in central Syria and the southwestern suburbs of the capital Damascus in two separate and new successive waves of airstrikes.
Flights to and from Ben Gurion Airport Briefly Grounded
Separately, The Jerusalem Post cited Israel's Channel 2 as reporting that the Ben Gurion Airport near Tel Aviv had temporarily halted air traffic.
During the past few years, Israel has frequently attacked targets in Syria in what is considered as an attempt to prop up remnants of terrorists that have been suffering heavy defeats in their fight against Syrian government forces.
Back in April 2015, Israeli Prime Minister Benjamin Netanyahu officially admitted for the first time that the regime's military had conducted strikes in Syrian territory.