Iran Focuses on 2020 FIFA Futsal World Cup: Nazemasharieh
TEHRAN (Tasnim) – Iran coach Mohammad Nazemasharieh says Team Melli has focused on a good performance at the 2020 FIFA Futsal World Cup.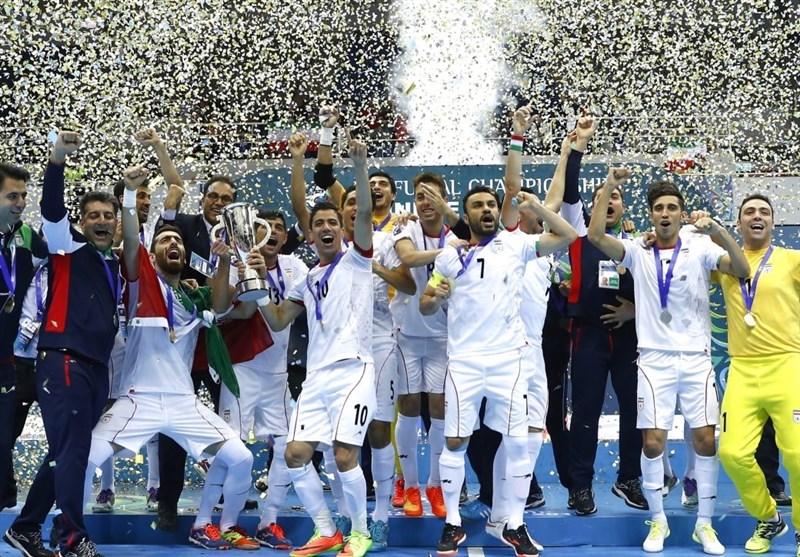 The 48-year-old coach revealed that Iran has begun to focus on the future generation of players with their eyes on the 2020 FIFA Futsal World Cup.
"Our plan began two years ago, which told us to pay attention to our youth, keeping them busy with development and grow them as potential national team players, even though we were ahead," Nazemasharieh told the-afc.com.
"Now, we have already trained a really good youth team, and they will be our main players in 2020. So you'll be sure to watch a revamped team then," he added.
Nazemasharieh was a picture of joy after Iran claimed their 12th AFC Futsal Championship title on Sunday.
"I want to say thanks to all who have helped us, from the organizers of this tournament to our own management staff."
"I am proud of my players, proud of these boys who are obeying my game plan like soldiers. Our team is a great team but it doesn't mean the other Asian teams, especially Japan, are low level teams, they are also good," Nazemasharieh said.