Spokesman Raps US Push to Hamper Investment in Iran
TEHRAN (Tasnim) – Iran's Foreign Ministry spokesperson denounced a US adviser's call for boycotting trade with Iran as a breach of the Joint Comprehensive Plan of Action (JCPOA) and as part of Washington's "futile policy" of fomenting Iranophobia.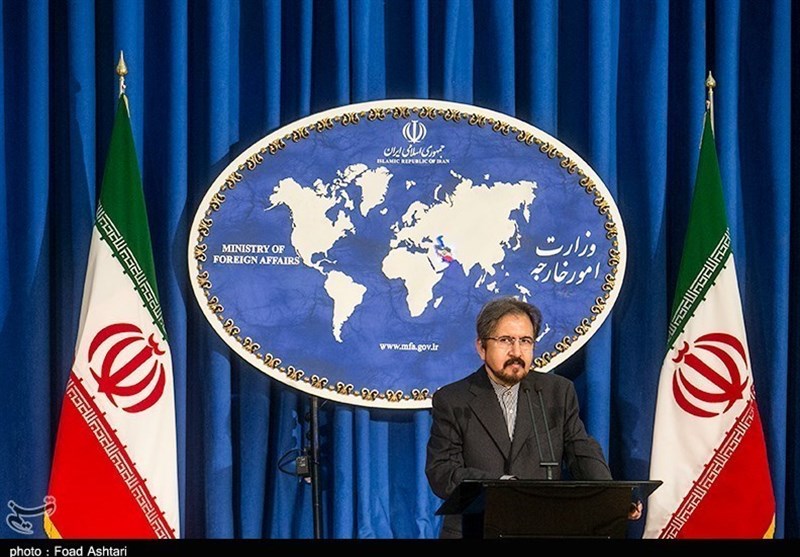 In a statement on Saturday, Bahram Qassemi censured US National Security Adviser H. R. McMaster's "irrelevant" remarks at the Munich Security Conference, in which he called on the US allies to halt trade with Iran over its alleged meddling in regional affairs.
"Disruptions and barriers caused by the US administration in the past few years to deprive Iran of the benefits of the nuclear deal and repeating such remarks show that they (Americans) are still pursuing their useless Iranophobic policy, and at the same time prove their failure in achieving their illegitimate goals which are contrary to their international obligations," Foreign Ministry's official website quoted him as saying.
The successive defeats of the US administration in various global arenas, especially in recent months, have made them explicitly proclaim their non-commitment, unreliability, and non-compliance with the international obligations, he added.
Qassemi noted that such remarks by McMaster reveal that the US, one of the JCPOA parties that has pledged not to prevent "successful" implementation of the nuclear deal, is still obstructing the path for Iran and the international community to enjoy the economic, commercial and investment capacities.
He finally affirmed that Iran takes the comments by the US official as a threat to other countries and as a violation of Washington's commitments under the JCPOA, the nuclear agreement between Iran and the Group 5+1 (Russia, China, the US, Britain, France and Germany).