Palestinian Teenagers Killed in Israeli Attacks on Gaza
TEHRAN (Tasnim) – Two Palestinian teenagers were killed in the southern area of the besieged Gaza Strip in two waves of Israeli air raids.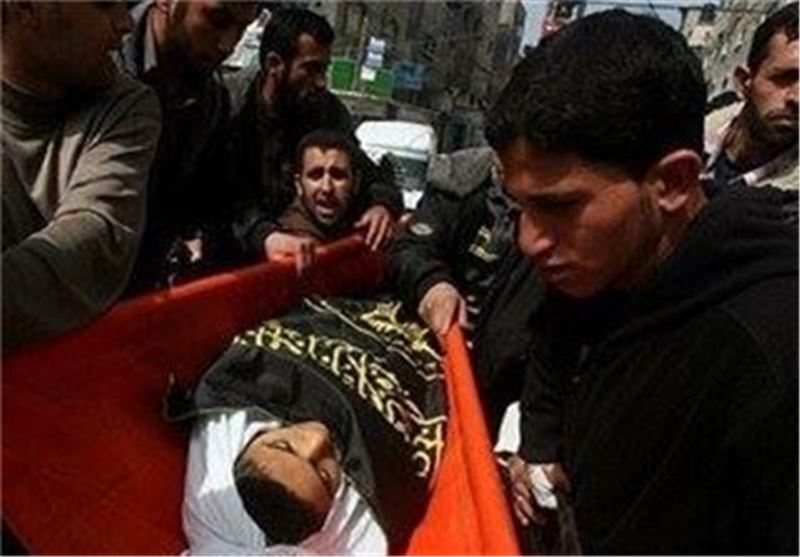 The bodies of the two 17-year-old boys were retrieved in the city of Rafah on Sunday morning, Ashraf al-Qudra, spokesman for Gaza's health ministry, confirmed.
At least two other Palestinians have been wounded, one of whom is in critical condition, and are currently treated in a medical facility in Rafah, Al Jazeera reported.
In the past 24 hours, Israel said it had targeted 18 Hamas positions, in response to an "improvised explosive" device that detonated near the border with the occupied territories early on Saturday, wounding four Israeli soldiers.
According to the Israeli army, six "large-scale attacks" were carried out on Hamas positions, including a tunnel.
Attacks that followed targeted positions in the town of Beit Hanoun, Rafah, Deir el-Balah, and Khan Younis in the southern part of the strip - on what Israeli media described as Hamas military installations.
The official Palestinian news agency WAFA reported that missiles launched from an Israeli F-16 attack aircraft damaged several civilian homes.
In a series of Twitter posts, Palestinian resistance movement Hamas blamed Israel for the "escalation".
"The Palestinian resistance will not turn its back on protecting Palestinian people, and will continue to defend it and confront enemy aggression," the movement said on Saturday night.
The encounter is the biggest of its kind since 2014, when Israel waged an assault on the strip that lasted for more than a month.
More than 2,250 Palestinians, including nearly 1,500 civilians, were killed and a further 11,000 were wounded in the July-August 2014 assault.