World Indebted to Iran, Russia for Defeating Terrorism: Assad Adviser
TEHRAN (Tasnim) – A top adviser to Syrian President Bashar al-Assad said the world is indebted to Iran and Russia for the recent victories against terrorist groups in the Arab country.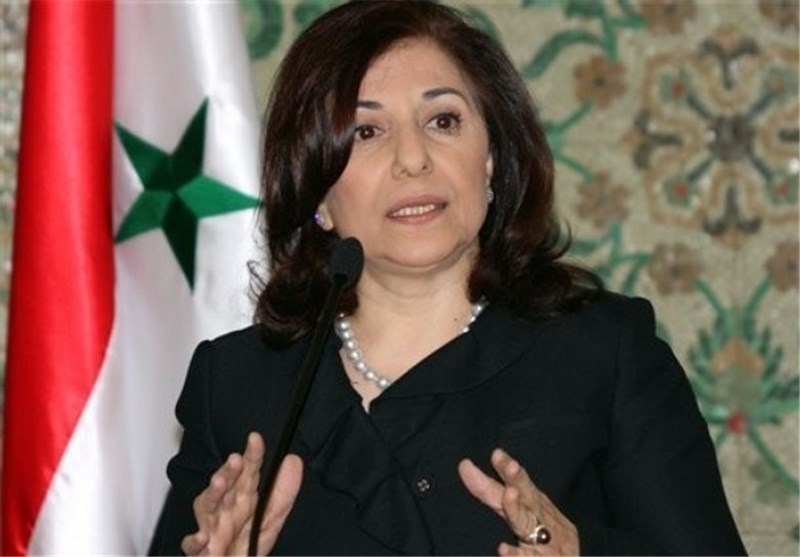 What Russia is doing in Syria is very different to what some European countries do to dominate the Arab country, Bouthaina Shaaban said in a speech, addressing Valdai Discussion Club's Middle East Conference in the Russian capital on Monday.
The Syrian people are grateful and the world is indebted to Russia and Iran for the two countries' role in defeating terrorism and realizing a safe and secure future, she said.
Iran and Russia have formed a strong alliance in recent years, with both supporting the Syrian president's legitimate government against foreign-backed militancy.
Elsewhere in her remarks, the senior adviser deplored the Turkish military operation in northern Syria as a violation of international law and said the Turkish government has helped terrorists to enter Syria.
Earlier this month, the US announced that it would work with militants of the so-called Syrian Democratic Forces (SDF) to set up a new 30,000-strong "border security" force in Syria.
Turkey pounced on the announcement to launch a military incursion into Afrin last Friday with the purported aim of cleansing the areas near its southern borders of the Kurdish People's Protection Units (YPG) militants which are affiliated to SDF.
Assad has described US-sponsored Kurdish armed elements as "traitors" to the nation but has also denounced Turkish incursions as an act of aggression.