UN Security Council to Meet Over Syria's East Ghouta on Thursday
TEHRAN (Tasnim) - The UN Security Council will meet at noon on Thursday to address the humanitarian crisis in the Syrian suburb of Eastern Ghouta on the edge of Damascus, the Kuwaiti mission said.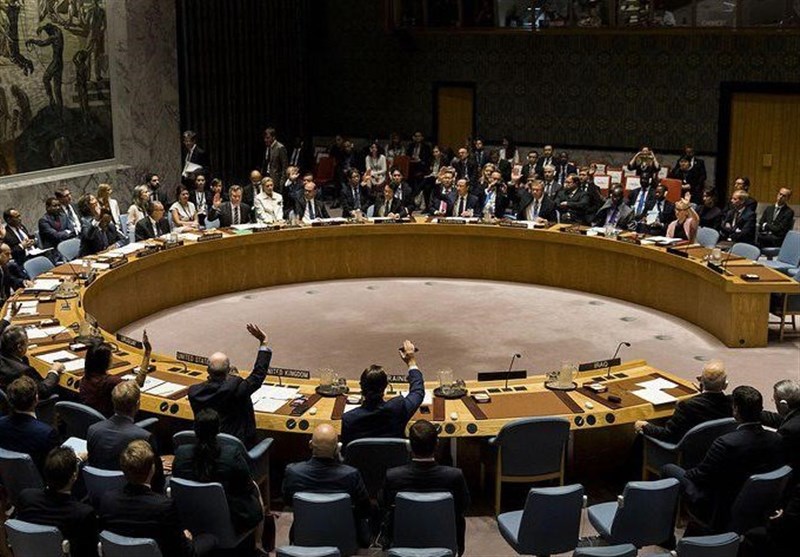 "At 12:00pm, the Security Council will meet in the Open Chamber on the situation in Eastern Gouta. A representative of OCHA (Office for the Coordination of Humanitarian Affairs) will brief the Council," it said.
Russia's envoy to the organization, Vassily Nebenzia, asked the Council on Wednesday to convene an open meeting so that member states could work out a solution.
Separately, Kuwait and Sweden put forward a resolution ordering a 30-day humanitarian ceasefire across Syria. The Swedish mission told Sputnik it expected the draft to be put to vote as soon as possible.
Eastern Ghouta is one of four de-escalation zones that were agreed on at the Syria peace talks in Kazakhstan's capital of Astana with Russia, Iran and Turkey as guarantors.
Russia argues that Damascus has been attacked by militants controlling the enclave.
Earlier, Russian military reported that that peace negotiations in the Damascus suburb have been derailed, saying that appeals to illegal armed groups to cease resistance and surrender arms were unsuccessful.
Syria has sent a letter of complaint to the United Nations about terrorist attacks on civilians in Damascus and its suburbs, saying western officials are complicit in terrorist crimes against civilians.
The Syrian Foreign and Expatriates Ministry sent the letter to the UN chief and the Security Council chairman on Tuesday, hours after militant groups stationed in the Eastern Ghouta region targeted the capital and its countryside with lethal shells, killing and injuring dozens of people.
The letter slammed the attack as "a continuation of the crimes committed on daily basis by these terrorists against the citizens in Damascus," saying they have fired more than 1,500 shells in the past seven weeks and left hundreds dead and wounded.
The Syrian ministry criticized western officials for their direct support for terrorists and encouraging them to launch attacks without fear of being held responsible.
It also demanded "an immediate and stern condemnation" of the attacks by the UN, encourage the Security Council to shoulder its responsibility and take action against the regimes that support and fund terrorism.
The letter said that terrorists and their supporters continue using citizens in Eastern Ghouta and other regions as human shields.
The UN estimates that almost 400,000 people are living in the area.