Trump Tweets Support for Arming Teachers with Guns
TEHRAN (Tasnim) – US President Donald Trump has again showed support for arming some American teachers with guns, after earlier denying he said it.
February, 22, 2018 - 17:40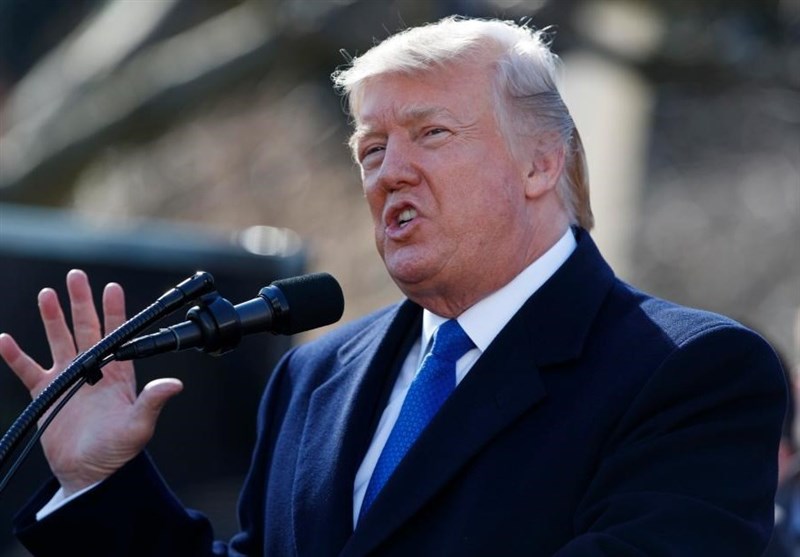 "A 'gun free' school is a magnet for bad people," Trump tweeted on Thursday morning. "ATTACKS WOULD END!"
Trump initially started with criticism of media reports about his comments on Wednesday where he voiced support for arming "adept" teachers to cut short gun attacks on school grounds.
"If you had a teacher with — who was adept at firearms — they could very well end the attack very quickly. ... And we're going to be looking at it very strongly, and I think a lot of people are going to be opposed to it, I think a lot of people are going to like it," Trump said during a meeting with survivors and family members of victims of school massacres in Connecticut, Colorado and Florida, media reports said.
He said on Thursday that he pushed politicians to "look at the possibility of giving" guns to "adept teachers with military or special training experience — only the best."
In this scenario, Trump said, 20 per cent of teachers — "a lot" — would be able to "immediately fire back if a savage sicko came to a school with bad intentions."
This would give schools "far more assets at much less cost than guards," he added.
Soon after, Trump again tweeted his support for the idea, saying police and first responders take about five to eight minutes to get to the site of a crime.
"Highly trained, gun adept, teachers/coaches would solve the problem instantly, before police arrive," Trump tweeted. "GREAT DETERRENT!"
Later, Trump also tweeted that he would be "strongly pushing Comprehensive Background Checks with an emphasis on Mental Health. Raise age to 21 and end sale of Bump Stocks! "Congress is in a mood to finally do something on this issue - I hope!"