Philippines Summons US Envoy to Explain Report Tagging Duterte as "Threat"
TEHRAN (Tasnim) - The Philippines has summoned US Ambassador to the Philippines to the presidential palace to shed light on the recently released US intelligence report that tags President Rodrigo Duterte as a "regional threat," Philippine and US officials said on Friday.
February, 23, 2018 - 17:29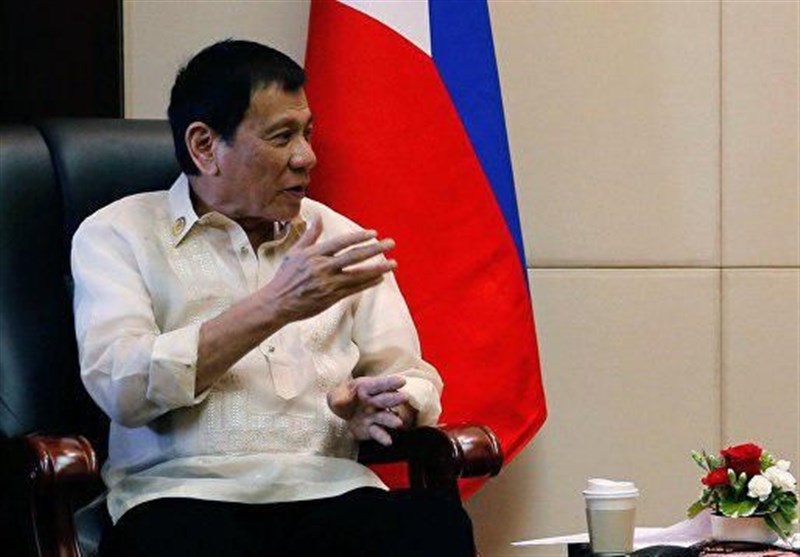 Duterte's office and the US Embassy issued separate statements about the meeting between Executive Secretary Salvador Medialdea and Ambassador Sung Kim on Thursday at the Malacanang presidential palace, Xinhua news agency reported.
The report, titled Worldwide Threat Assessment Report published by the Director of National Intelligence, is an annual assessment on conditions in each of the world's various regions based on widely available information.
It placed Duterte's name under the heading "regional threats."
The US Embassy said in a statement that Kim met with Medialdea to "explain the nature" of the report.
"Their discussion focused on the references to the Philippines in the report, including clarifying that the information about the Philippines had been previously reported by media sources," the embassy said.
As a result of the meeting, presidential palace said that Medialdea instructed the Department of Foreign Affairs of the Philippines, through its embassy in Washington, "to coordinate and engage with the US agencies involved in the writing of the assessment."
Medialdea further directed the embassy officials and staff in the US "to provide the latter with accurate information on the realities happening on the ground in the Philippines, including the actions taken by (Duterte) and his administration to promote socioeconomic development for the country and provide a safe and secure environment for all Filipinos, respecting at all times the rule of law."
The report stirred up the administration of Duterte, who took office in June 2016. He will serve a six-year, single term until 2022.
On Wednesday, Presidential Spokesperson Harry Roque slammed the report, dismissing the US intelligence community's assessment "as myopic and speculative at best."