UN Security Council Delays Vote on Syria Ceasefire Resolution
TEHRAN (Tasnim) – The UN Security Council on Friday delayed a vote on a demand for a 30-day ceasefire in Syria, where foreign-backed militants have been pounding residential areas near Damascus.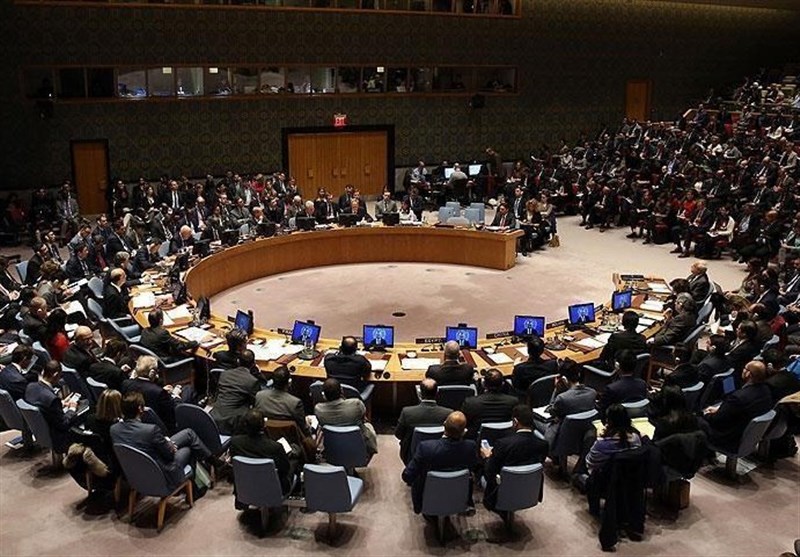 The draft resolution aimed at ending the conflict in the eastern Ghouta district and elsewhere in Syria will be put up for a vote in the 15-member council at noon (1700 GMT) on Saturday, Reuters reported.
The 24-hour delay followed a flurry of last-minute negotiations on the text drafted by Sweden and Kuwait after Russia, a veto-holding ally of Syrian President Bashar al-Assad, proposed new amendments on Friday.
"Unbelievable that Russia is stalling a vote on a ceasefire allowing humanitarian access in Syria," US Ambassador to the UN Nikki Haley posted on Twitter.
Talks have centered on the paragraph demanding a cessation of hostilities for 30 days to allow aid access and medical evacuations. A proposal for the truce to start 72 hours after the resolution's adoption has been watered-down to instead demand it start "without delay" in a bid to win Russian support.
A resolution needs nine votes in favor and no vetoes by Russia, China, the United States, Britain and France to be adopted.
Previous ceasefires, however, have had a poor record of ending fighting in Syria, where Syrian forces have gained the upper hand.
Eastern Ghouta near Damascus has witnessed renewed violence in the past few days, with terrorists mounting repeated mortar attacks on the Syrian capital in the face of an imminent rout.
Russian Foreign Minister Sergei Lavrov pointed to the ceasefire proposal for Eastern Ghouta and argued that the initiative fails to provide any guarantee that militants will stop the ongoing violence.
"There are (no) answers to the questions of the guarantees that militants will obey this humanitarian pause and that they will not continue shelling the residential districts of Damascus. These guarantees are not given to us," Lavrov said.
On Thursday, Lavrov expressed Moscow's readiness to consider the ceasefire in Syria, but only if it does not cover the Daesh, the al-Nusra Front and other terrorist groups that "conduct systematic shelling of the residential quarters of Damascus."