Sadri (Namir) Garden, Yazd, Iran
TEHRAN (Tasnim) - Bagh-e Namir (Sadri) of Taft in Iran's central province of Yazd dates back to almost two hundred years ago and has an approximate area of 12000 square meters. It is located in Bagh-e Golestan neighborhood in south eastern Taft beside Taft River which runs along Yazd-Shiraz road.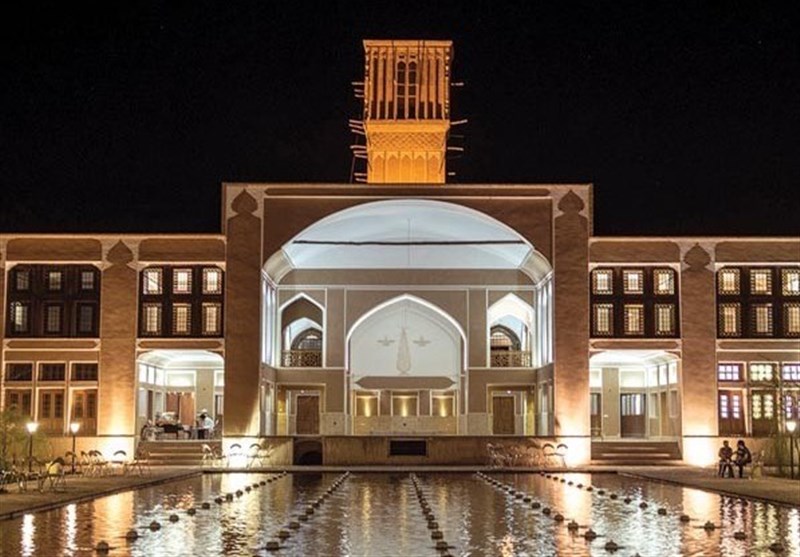 The core of the garden used to be a pomegranate orchard. Other structures of the garden include summer and winter residences. Initially, when Bagh-e Sadri was owned by Mohammad Taqi Khan-e Bafqi during Zand rule, it was a complex consisted of a mansion (summer residence), a winter residence and a stone basin with 98 jets of water positioned upon the main axis of the garden.
The high wind catching structure of the garden is considered as its prominent feature and is easily distinguishable in Taft townscape. The location of Bagh-e Sadri of Taft beside the main road as well as its proximity with other Taft gardens has given it an outstanding status.
Architectural spaces of the garden are divided into several parts that include: pavilion (Zemestan Khaneh), caravanserai (including mill, water reservoir and commercial spaces), houses around the garden and the mansion (summer residence). here include: Brick decorations which are in combination with plaster of clay and straw and stone, the wall and floor wooden decorations as well as delicate plaster decorations seen prominently in orthodox works of the entrance vestibule ceiling and in wind catcher decorations and finally in the pavilion stuccos.
Bagh-e Namir has several rows of different trees mostly consisted of willows, pomegranate, mulberry, pine and cedar creating a lush green space. Fructiferous trees of the garden include grape and pomegranate planted inside Karts. These trees have been replaced gradually and there is an ongoing endeavor to substitute old trees.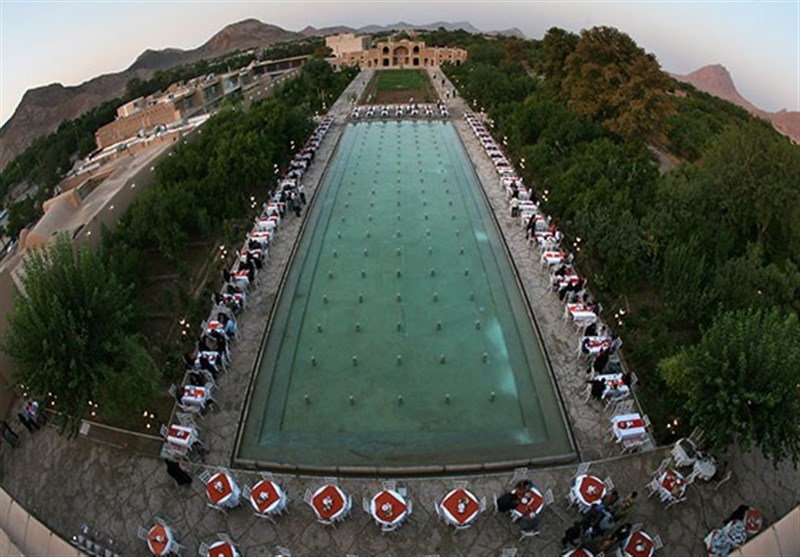 Among salient features of Bagh-e Namir is its modern technology for using hydraulic systems which is significant in the 99 fountain-basin of the garden. This rare basin installed in the middle of the garden and discovered in recent archeological investigations is considered as one of the few instances of Persian Landscape Gardening in which garden irrigation system has been blended with the Qanat water current.
The system has been made using simple ceramic pieces that display another matchless technology used in Persian Gardens. Garden vegetation has changed greatly in time and its Qanat has been hurt by urbanization. The garden is now turned to a restaurant and hotel.
Source: Untold Persia