Leaked Documents from UAE Jails Reveal Harrowing Torture of Female Inmates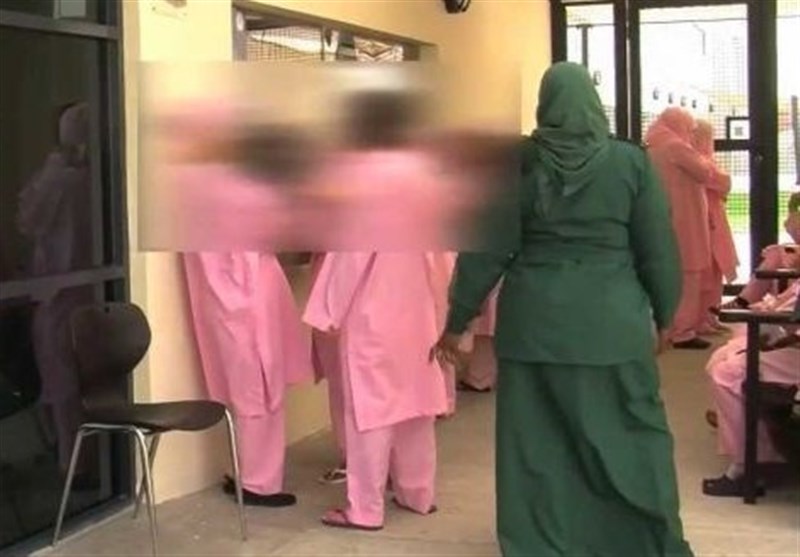 TEHRAN (Tasnim) – In a series of letters and audio recordings obtained by the Arab Organization for Human Rights in the UK (AOHR), female prisoners in Abu Dhabi have complained of torture, degrading conditions of detention, and endemic racism in the United Arab Emirates' prison system.
21-year-old prisoner of conscience, Mariam al-Balushi has said that since her detention she has been threatened with rape and subjected to torture, which has included verbal and physical abuse, the official website of International Campaign For Freedom in the UAE (ICFUAE) reported recently.
In a letter recently smuggled out of Abu Dhabi's al Wathba Prison, Mariam said, "As a result of the torture, my left eye became cross-eyed, and I have constant back pain as a result of the brutal torture I was subjected to by female Nepalese soldiers in the State Security Prison"
This seems to be a common theme of complaint across the Emirati prison system. In recent years, Nepalese guards, in particular, have become notorious for their aggressive treatment of prison inmates.
In her letter, Mariam went on to speak about the appalling conditions that inmates are forced to endure in UAE's al-Wathba prison, where detainees are kept in solitary confinement, denied clean drinking water, and served inadequate food resulting in ill-health.
Mariam also said that in the summer months, conditions at the prison get worse as UAE authorities turn off air-conditioning, while during the winter prisoners are forced to use unclean blankets which they are not permitted to wash.
She further described how conditions at the prison have got so bad that many inmates are committing suicide.
She said, "The Al Wathba administration does not provide any of the inmates' needs. Only 10 sanitary towels, a bar of soap, 100g of washing up powder are given; the Red Crescent provides clothes, a prayer mat and slippers, but the policewomen confiscate them and do not distribute them. Water is not fit to drink, so we drink unclean water from the bathroom. We are dying from diseases, but we are not taken to the clinic.
"The building is worn out and needs maintenance. Suicides are on the rise: on 15/5/2017, a Chinese woman hanged herself in front of the cameras and remained suspended for four hours because of the lack of supervision; a Moroccan woman threw herself from the top floor; Alia tried twice, and I tried twice (to kill ourselves). You can imagine how much we suffer.."
In her testimony, Mariam also said that policewomen at the facility "treat the African women from Uganda and Nigeria as slaves."
In another letter smuggled out of the prison, 36-year-old prisoner of conscience Amina Abdullahi spoke graphically of the torture she suffered prior to being sentenced to five years for her online activities. During her interrogation, Amina said she was beaten, held in solitary confinement, and coerced into signing a forced confession.