General Denies Report of Iran's Pullout from Syria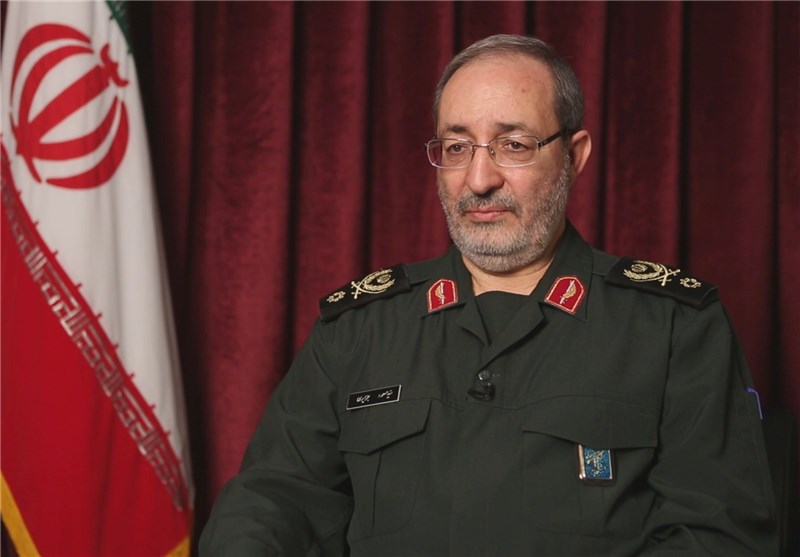 TEHRAN (Tasnim) – A senior military official dismissed speculation that the Iranian forces might withdraw from Syria, saying the Iranians, unlike the US military forces, have gone to Syria at the request of the Damascus government.
"Iran and Syria enjoy deep relations that would not be influenced by the propaganda measures of anyone," Brigadier General Massoud Jazayeri, an advisor to Chief of Staff of the Iranian Armed Forces told Tasnim on Sunday.
The biggest fear of the Zionist regime of Israel is the presence of Muslim fighters in its proximity, he explained, saying now that this has come true, the US and Israel are making desperate efforts to change the situation.
"But they (US and Israel) should know that this condition is not going to change," he underlined.
"Unlike the American military forces and the regional reactionaries, the Iranian advisors are present in Syria at the request of the Syrian government and people," Jazayeri noted, adding, "We are waiting to see a day that Syria and the other regional countries would witness an era without the annoying and troublemaking aliens."
Elsewhere in his comments, Jazayeri said there is no bright future for the Zionist regime of Israel, and the US will also have to leave the region.
His comments came after the Israeli media outlets released reports that Iranian advisors and Hezbollah fighters have begun to withdraw from Syria.
Syria has been gripped by civil war since March 2011 with various terrorist groups, including Daesh (also known as ISIS or ISIL), currently fighting against the central government.
In the meantime, Iran has remained a close ally of Syria and supports its legitimate government in the face of foreign-backed militancy.