MSF Suspends Ops in NW Yemen after Saudi Strike on Cholera Clinic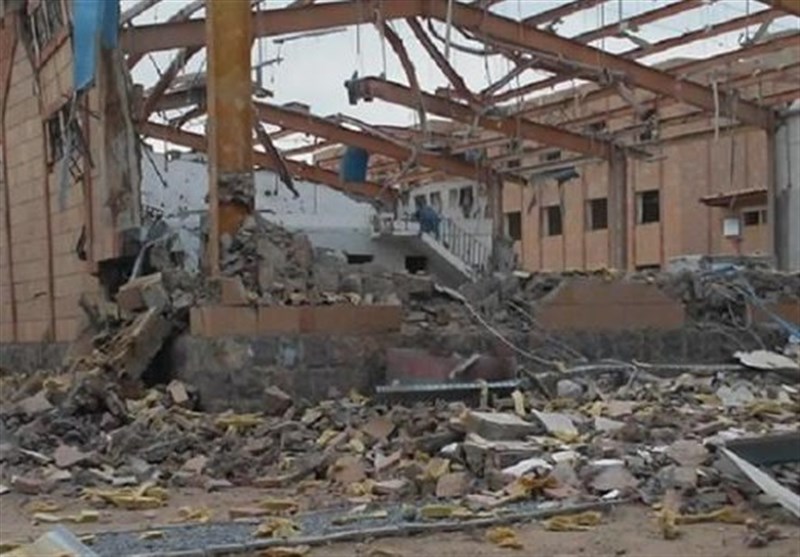 TEHRAN (Tasnim) – Doctors Without Borders said it had "temporarily frozen" operations in an area in northwestern Yemen following an air raid by Saudi warplanes on a cholera treatment center it supports.
"This morning's attack on an MSF cholera treatment center by the Saudi and Emirati-led coalition shows complete disrespect for medical facilities and patients," said MSF's head of mission Joao Martins on Monday, AFP reported.
"MSF has temporarily frozen its activities in Abs until the safety of its staff and patients is guaranteed," he said.
The charity said the facility's roof clearly identified it as a medical center and that its coordinates had been given to the coalition.
Since July 2015 MSF has supported the Abs hospital, just one kilometer away from the cholera treatment center hit Monday, according to the charity's website.
On August 15, 2016, an airstrike destroyed part of the Abs hospital, killing 19 people -- including an MSF staff member -- and wounding 24 others. Shortly after the deadly raid, MSF suspended operations in several facilities in the country's north.
But last November, the group returned to Abs after the hospital's reconstruction was complete -- employing about 200 national workers and a dozen international medical professionals since.
In December 2016, the Saudi-led coalition claimed that it had targeted the MSF-supported hospital due to an "unintentional mistake".
The coalition has been launching deadly airstrikes against the Houthi Ansarullah movement since 2015 in an attempt to restore power to the fugitive former president Abd Rabbuh Mansour Hadi, a close ally of Riyadh.
Nearly 14,000 Yemenis, including 4,000 women and children, have lost their lives in the deadly military campaign.