Iran Not to Buckle under US Pressure: President Rouhani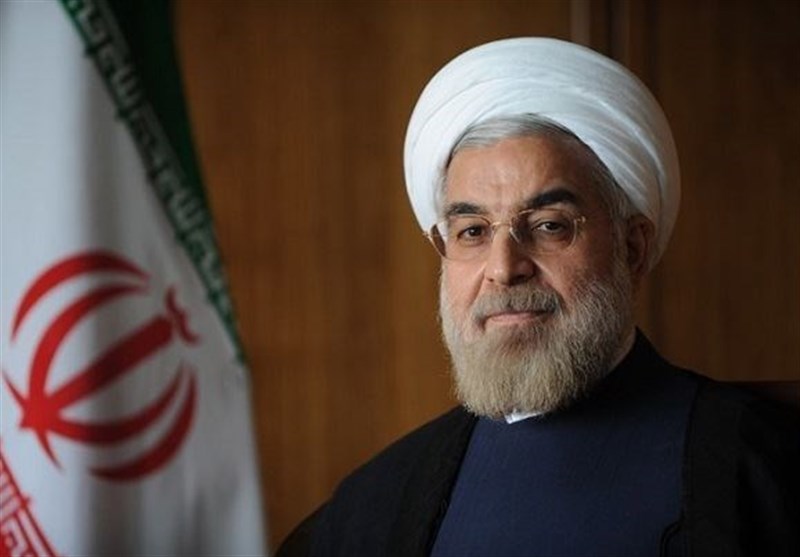 TEHRAN (Tasnim) – Iranian President Hassan Rouhani said the Iranian government and nation would never buckle under the US pressure.
"If there is hardship, we will endure it together and won't give in, we will protect our historic dignity and bring the US to its knees in this battle of wills," Rouhani said in a meeting with senior managers of his administration on Wednesday.
He added, "We must stay united because domestic disagreements impose the highest prices on people, especially the deprived.
"It is the day of hoisting Iran's flag. I'm ready to bow to the opposition and all critics and kiss their hands for unity and cooperation."
The president added, "Iranians said in 2013 that if there is goodwill, we're ready for an agreement".
"Tolerating JCPOA successes was hard for Zionists, American radicals and enemies of the Iranian nation in the region," Rouhani went on to say, referring to the 2015 Iran nuclear deal.
The remarks come following sporadic protests earlier this week over the collapse of Iran's rial, the economic performance of Rouhani's administration and foreign exchange problems.
US President Donald Trump's pulling his country out of the Iran nuclear deal and re-imposing sanctions against Tehran has caused the rial to plunge, threatening business by driving up the cost of imports.
The agreement, the Joint Comprehensive Plan of Action (JCPOA), had ended nuclear-related sanctions against Iran in exchange for certain changes to the country's nuclear program.