Fuel Tanker Crash in Iran Sets Fire to Bus, Kills 13 (+Video)
TEHRAN (Tasnim) – At least 13 people were killed in Iran's western city of Sanandaj after a fuel tanker crashed into a passenger bus, causing a big explosion.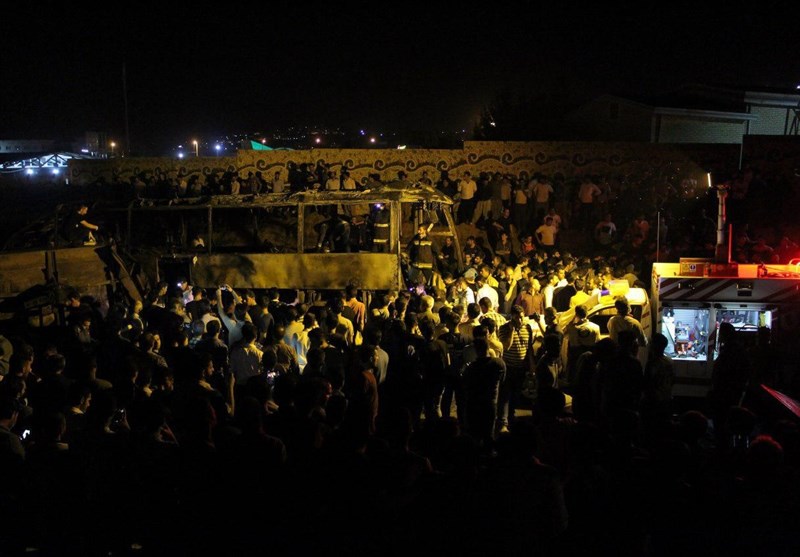 A passenger bus bound for Tehran departed from the bus terminal of Sanandaj, capital of the western province of Kurdistan, a few minutes after midnight on Wednesday.
When the bus pulled over to take in more passengers, a fuel tanker struck it from behind, causing a huge explosion that burnt not only the bus and the truck, but also three other vehicles in the vicinity.
An official with the fire department of Sanandaj said 13 people have been killed in the crash, including 12 bus passengers and the truck driver.
He said 18,000 liters of fuel burnt in the incident.
The governor of Kurdistan Province has declared three days of public mourning, urging an immediate and detailed report on the cause of the incident.