Trump's Confusing Remarks in Helsinki Sends Twitter into #Wouldorwouldnt Frenzy
TEHRAN (Tasnim) - Twitter users cannot just stop mocking and joking about Trump's "clarification" of his confusing remarks when he said he saw no reason why Russia "would" interfere, while he meant to say "would not" about Russia's alleged interference in the US elections.
Trump was almost immediately mocked online after his "clarifications", with plenty of memes and jokes posted on social media with the hashtag #wouldorwouldnt.
Some users mocked Trump through his Press Secretary Sarah Huckabee.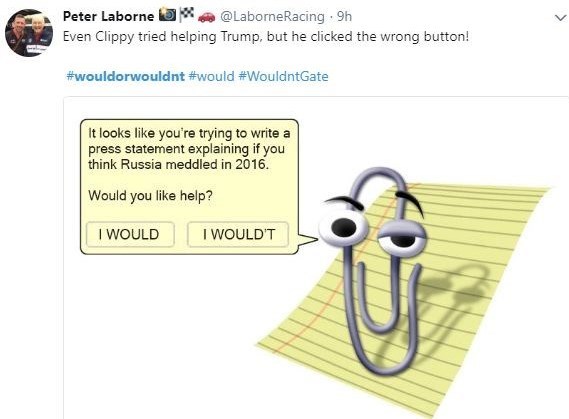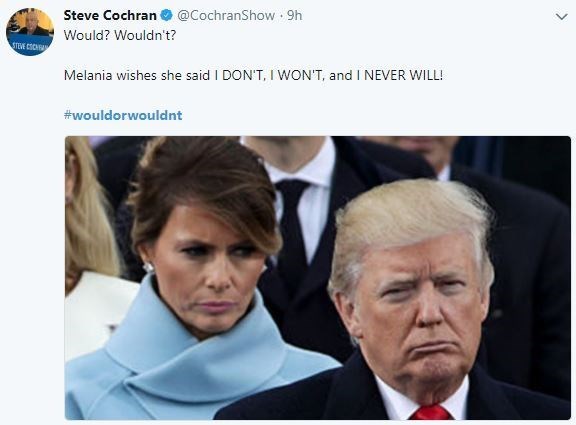 Others used even targeted Melania for how ashamed she is of her marriage with Trump.
Some others joked about the gun control problems under Trump's administration.
Trump gave a somewhat confusing explanation of his remarks in Helsinki, telling reporters there was "a need for some clarification" on his comments. He explained that when he said he saw no reason why Russia "would" interfere, he meant to say he saw no reason why it "would not" be Russia who interfered in the US elections.
Trump faced tough criticism from the media and politicians on both sides of the political divide recently for appearing to back up Putin's claim that Russia did not interfere in the election and his latest comments seem to mark an effort to backtrack on that claim.