US President Trump Signs Executive Order Reimposing Iran Sanctions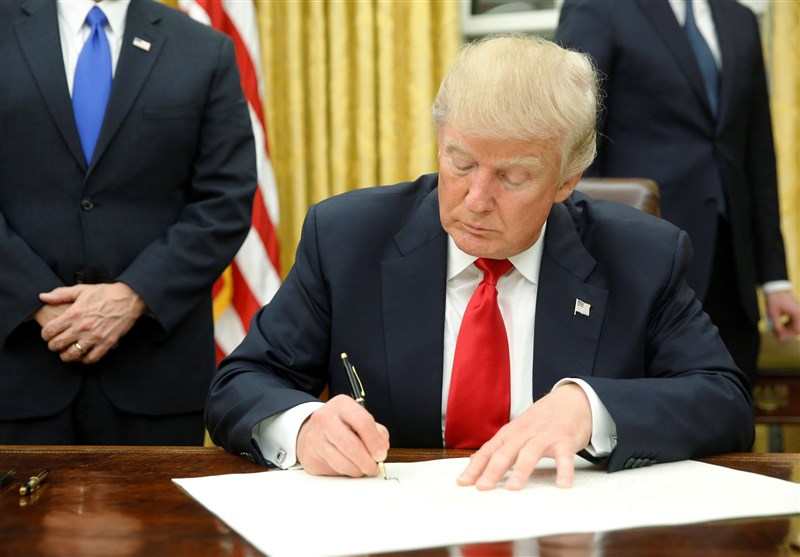 ​​​​​​​TEHRAN (Tasnim) – US President Donald Trump signed an executive order reimposing many sanctions on Iran, three months after pulling out of the Iran nuclear deal.
He says the US policy is to levy "maximum economic pressure" on the country.
In a statement Monday, Trump restated his opinion that the 2015 international accord to freeze Iran's nuclear program in return for lifting sanctions was a "horrible, one-sided deal."
Trump further said Washington is urging all nations "to make clear that the Iranian regime faces a choice: either change its threatening, destabilizing behavior and reintegrate with the global economy, or continue down a path of economic isolation."
Trump also warned that those that don't wind down their ties to the Iranian economy "risk severe consequences" under the reimposed sanctions, AP reported.
The sanctions came as The European Union and US allies Britain, France and Germany announced what they called a "blocking statute" to take effect Tuesday that would attempt to nullify US legal action against European firms doing business with Iran.
"We are determined to protect European economic operators engaged in legitimate business with Iran, in accordance with EU law," a joint statement said.