Millions of Muslims Gather in Mecca to Participate at Annual Hajj Pilgrimage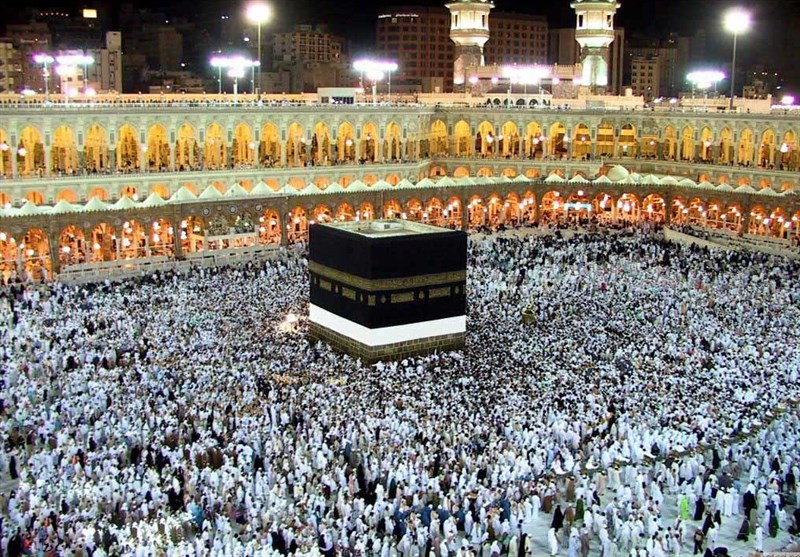 TEHRAN (Tasnim) - More than 2 million Muslims began the annual hajj pilgrimage Sunday in Saudi Arabia.
Muslims circle the Kaaba counter-clockwise seven times while reciting supplications to God, then walk between the two hills traveled by Hagar. Mecca's Grand Mosque, the world's largest, encompasses the Kaaba and the two hills.
Before heading to Mecca, many pilgrims visit the city of Medina, where the Prophet Mohammad (PBUH) is buried and where he built his first mosque.
Muslims believe the hajj retraces the footsteps of the Prophet Mohammad (PBUH), as well as those of the prophets Ibrahim and Ismail.
After prayers in Mecca, pilgrims will head to an area called Mount Arafat on Monday, where the Prophet (PBUH) delivered his final sermon. From there, pilgrims will head to an area called Muzdalifa, picking up pebbles along the way for a symbolic stoning of the devil and a casting away of sins that takes place in the Mina valley for three days.
At the hajj's end, male pilgrims will shave their hair and women will cut a lock of hair in a sign of renewal for completing the pilgrimage.
Around the world, Muslims will mark the end of hajj with a celebration called Eid al-Adha. The holiday, remembering Ibrahim's willingness to sacrifice his son, sees Muslims slaughter sheep and cattle, distributing the meat to the poor.
Video from Saudi Al-Quran Channel shows pilgrims performing the Hajj on its first day.