Syria Army Inflicts Losses on Daesh in Sweida
TEHRAN (Tasnim) – Syrian forces targeted the positions of Daesh terrorists in the Arab country's southern province of Sweida, inflicting major losses on them.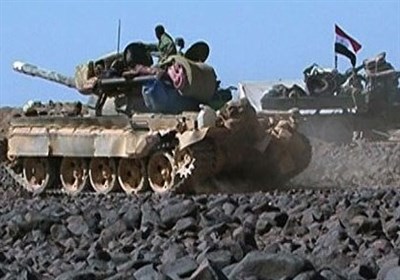 Syrian troops launched an operation against the Takfiri group in the district of Khirbet al-Hawi near al-Safa hilltop in the eastern countryside of Sweida, a military source, speaking on condition of anonymity, said on Monday, SANA reported.
Large groups of the terrorist were killed and injured after the army forces tightened the noose on them around Safa hilltop.
The report added that the forces also engaged in sporadic clashes with terrorist groups in the surroundings of Abu Ghanem hill in parallel with carrying out bombardments and strikes by the army air force against their fortified dens and infiltration axes on the outskirts of the hills.
According to reports, the Syrian army is sending soldiers to three frontline areas which share borders with the last major militant stronghold of Idlib, namely the central province of Hama, the coastal province of Latakia and the southern part of Idlib itself.