Ties with Russia No Alternative to EU, Says Turkish FM
TEHRAN (Tasnim) - Turkish Foreign Minister Mevlut Cavusoglu on Tuesday once again underscored that his country's ties with Russia "is not an alternative" to the relations with the EU or the US.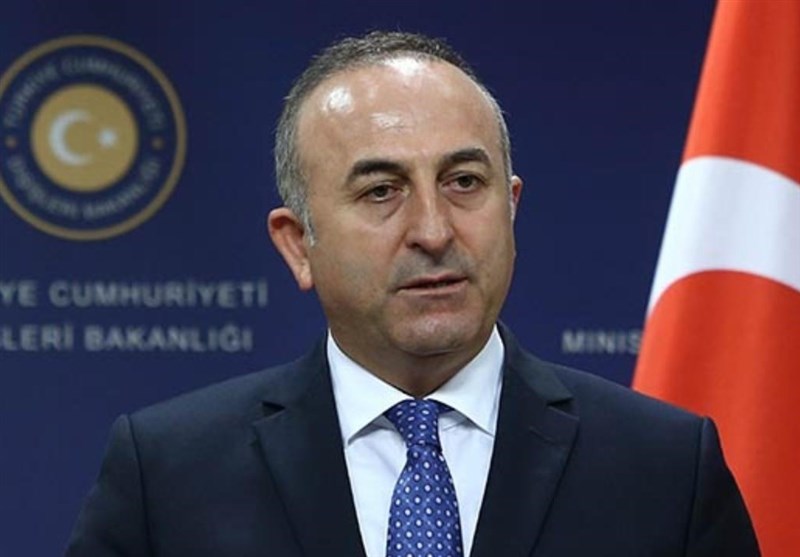 "Our relations with Russia is not an alternative to our relations with Lithuania or to European Union or our relations with the United States... Turkey can perfectly balance its foreign policy in this region," Cavusoglu said in a joint news conference with Lithuania's Foreign Minister Linas Linkevicius, following their meeting.
"Turkey is not one of the states of United States, Turkey is an independent state. We don't have to agree on every decision or actions of one country against another country, particularly when it is not fair, and not just," he said, referring to US sanctions on Iran.
Earlier, Cavusoglu arrived in the Lithuanian capital of Vilnius for an official visit and met Lithuania's President Dalia Grybauskaite, Anadolu Agency reported.
"At our meeting with President Dalia Grybauskaite of Lithuania, we conveyed [to her] President Erdogan's best wishes and congratulations on the occasion of the Centennial of the Restoration of the State of Lithuania," Cavusoglu said on Twitter.
Also on Twitter, he announced the signing of "Turkey-Lithuania Agreement on Reciprocal Promotion and Protection of Investments."
"We appreciate Lithuania's support for Turkey's EU accession process," Cavusoglu added.