Iranian FM Blasts Possession of Nuclear Bombs by Israel, US
TEHRAN (Tasnim) - Iranian Foreign Minister Mohammad Javad Zarif reminded the world about the danger of possessing nuclear weapons by Zionist regime of Israel and the US as the sole user of atomic bomb against civilians.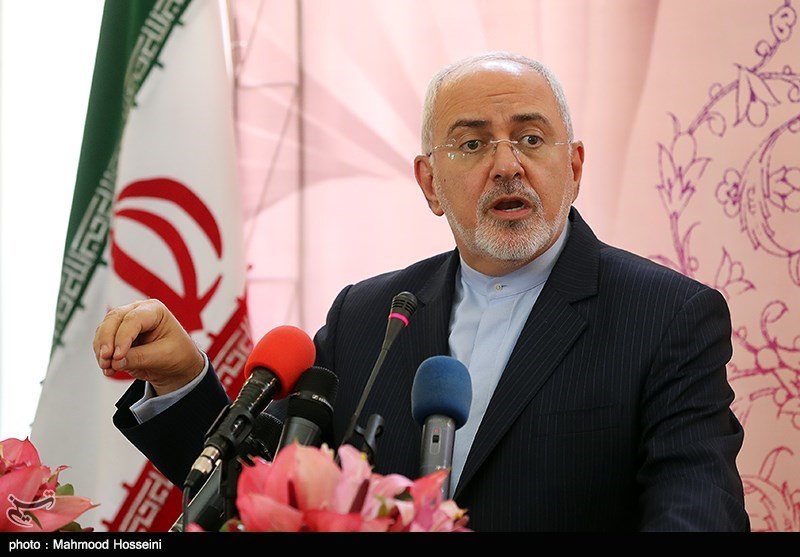 "As world marks Int'l Day against Nuclear Tests, let's remember that only nuclear bombs in our region belong to Israel and the US; the former a habitual aggressor & the latter the sole user of nukes," Zarif wrote on his Twitter account on the occasion of International Day against Nuclear Tests.
He also mentioned the history of Iran's good intention for keeping the Middle East region free from nuclear weapons, writing, "Let's also remember that Iran has called for Nuclear Weapon Free Zone since 1974".
Zarif specially referred to double nuclear bombing on Japanese cities; Hiroshima and Nagasaki on August 6, 1945 and August 9, 1945, which ended up killing over 250,000 people during two successive nuclear attacks. He also referred to Israel, as the sole possessor of nuclear arsenal in the Middle East region.
Reports said Israel secretly acquired the technology and material to build nuclear weapons in the 1950s and 1960s (France was Israel's partner in the building of the Dimona reactor in the Negev desert, while South Africa is believed by some to have assisted Israel in conducting at least one nuclear test in the 1970s.)