US-Pakistan Ties Suspended, FM Says
TEHRAN (Tasnim) – Pakistani Foreign Minister Shah Mehmood Qureshi said the US administration did not cut off aid to Pakistan but ended the Coalition Support Funds that the country has already spent against terrorism.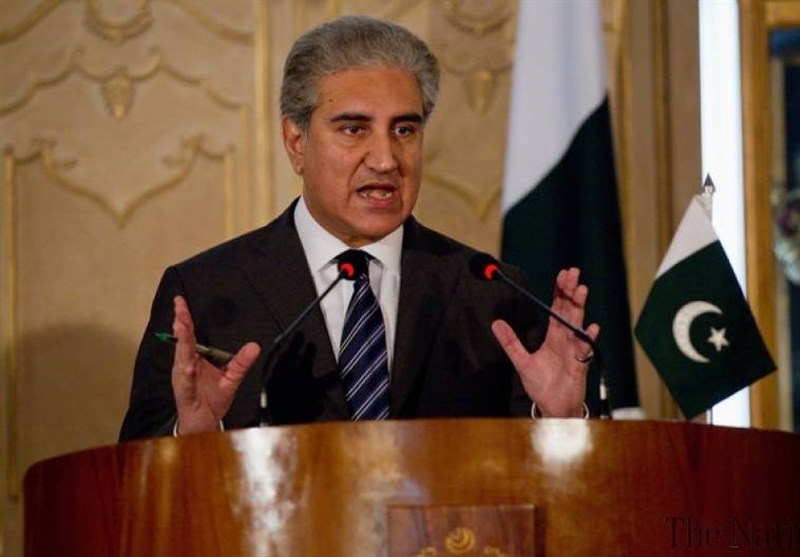 His remarks came after the US announced its decision to cancel $300 million in aid to Pakistan that had been halted over what the former claims is the latter's failure to take decisive action against militants.
Pakistan has received more than $33 billion in US assistance since 2002, including more than $14 billion in CSF, a Pentagon program to reimburse allies that have incurred costs in supporting counter-insurgency operations.
Qureshi said that currently Pak-US ties are suspended, adding that US Secretary of State will be visiting Pakistan soon, GEO News reported.
Washington has for years accused Islamabad of allowing militants and terrorist groups to operate relatively freely in Pakistan's porous border regions to carry out operations in neighboring Afghanistan, an allegation Pakistan denies.
Pakistan's new Prime Minister Imran Khan, who has previously suggested that he might order the shooting down of US drones entering Pakistani airspace, has opposed the American open-ended presence in Afghanistan. In his victory speech, he said he wanted "mutually beneficial" relations with Washington.