Iran Summons Iraq's Envoy over Consulate Attack
September, 08, 2018 - 09:14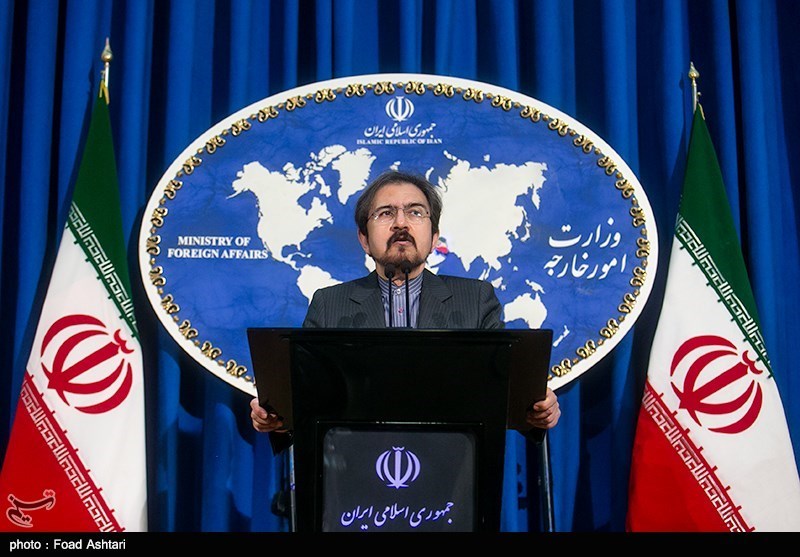 TEHRAN (Tasnim) – Iran's Foreign Ministry summoned the Iraqi ambassador to Tehran in protest at a mob attack on the Iranian consulate in the city of Basra and the Iraqi police's inaction on the incident despite the recent threats against the Iranian diplomatic mission.
Foreign Ministry Spokesman Bahram Qassemi said on Friday night that Iraq's ambassador to Tehran had been summoned to hear protests against the attack by a group of "provoked people" who torched the Iranian Consulate in Basra.
The spokesman said the Iraqi envoy was also notified of Tehran's strong protest against the Iraqi security forces' failure to protect the Iranian diplomatic building.
The Foreign Ministry's director general for Persian Gulf affairs in the meeting with Iraq's ambassador expressed surprise at the Basra police's inaction during the attack despite the provocative moves by suspicious elements over the past few days, Qassemi added.
"The Iraqi government failed to keep the pledge and guarantees it had given through diplomatic channels to fulfill its duty," he stated.
He also said the Iraqi envoy was urged to immediately convey Iran's protest to Baghdad and its call for rapid action to identify, arrest and bring to justice the perpetrators of the attack.
Earlier in the day, the Foreign Ministry had condemned the "brutal" attack on the consulate, warning about overt and covert efforts to undermine the friendly relations between the Iraqi and Iranian nations and governments.
The Iraqi Foreign Ministry has also condemned the attack, saying it harms the Arab country's interests.
Eleven people have been reported killed in the violent protests against corruption and lack of basic services over the past five days.
The Iranian consulate's building was not the first to be set on fire. The angry demonstrators had earlier set government buildings ablaze as well. The buildings included the headquarters of the local government, the ruling Dawa Party, the Supreme Islamic Council and the Badr Organization.