Yemenis Protest Weakening of Currency by Saudi Coalition's Blockade (+Video, Photos)
TEHRAN (Tasnim) - Yemeni people rallied in the capital, Sana'a on Friday to protest against the economic policies of the Saudi-led coalition which led to the devaluation of the Yemeni riyal.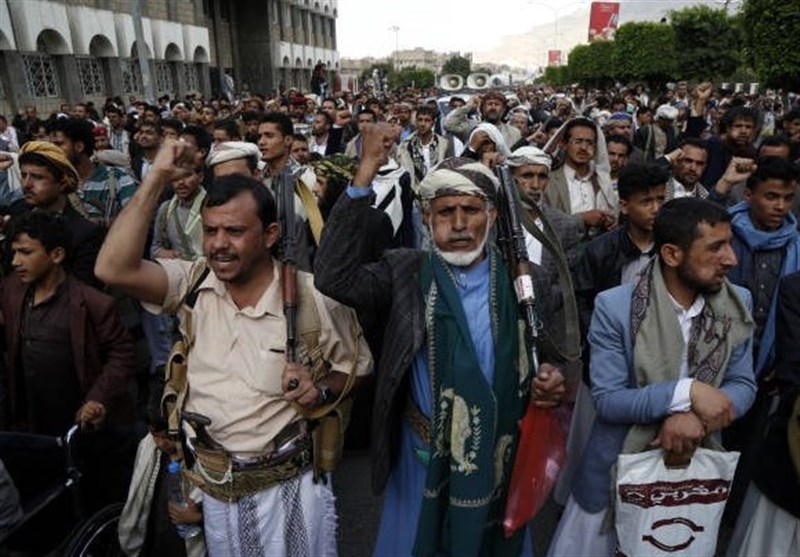 Thousands of protesters can be seen filling the streets of Sana'a, chanting slogans and waving placards.
The value of the Yemeni riyal has plunged over the past few weeks, losing more than half of its value in relation to the US dollar. As a consequence, food and fuel prices have increased up to three times, making them inaccessible for most people.
Pictures from Getty images show Yemeni children who also took part in the protest against the Saudi-led coalition blockades and in support of United Nations sponsored peace talks.