Iran's Top General Vows Crushing Response to Deadly Terror Attack
September, 23, 2018 - 14:44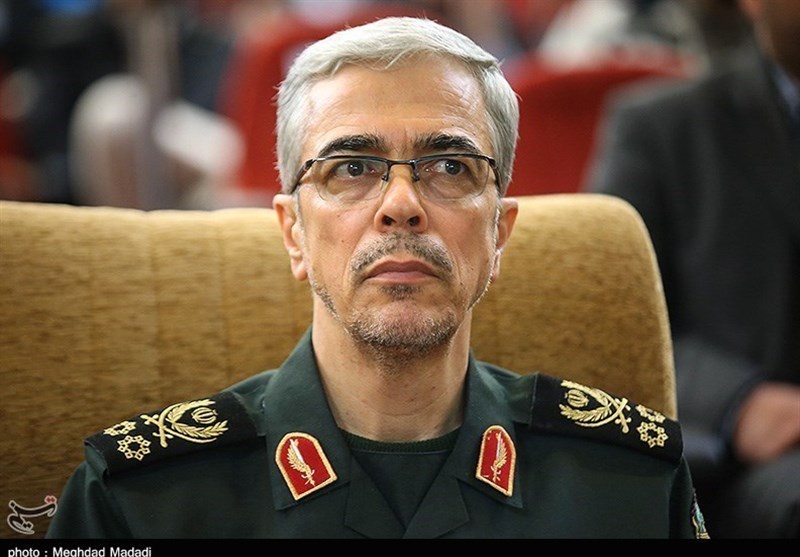 TEHRAN (Tasnim) – Chief of Staff of the Iranian Armed Forces Major General Mohammad Hossein Baqeri pledged that the Islamic Republic will severely respond to Saturday's terrorist attack on a military parade in the southwestern city of Ahvaz, which killed at least 25 civilians and security forces.
In a message released on Sunday, Major General Baqeri condemned the deadly incident in Ahvaz as a "blind terrorist act" and offered his condolences over the martyrdom of a number of innocent people.
"At the onset of a glorious show of the Islamic Republic of Iran's defense capabilities on the occasion of the beginning of the Sacred Defense Week, a number of decadent elements who enjoy the financial and propaganda support of some regional countries, in a blind terrorist act, opened fire on the innocent people present at the ceremony which led to the martyrdom and wounding of a group of our beloved compatriots," he stated.
The top commander further urged the regional countries that have blatantly spoken about bringing insecurity into the Iranian territories to change their hostile behavior toward the country and apologize to "the great nation".
"Otherwise, the (Iranian) Armed Forces will reserve the right to give a crushing response to hostilities toward the Iranian nation at any time and place, and will go after criminals anywhere in the world," Major General Baqeri said.
During the military parade in Ahvaz, which was staged concurrently with nationwide military parades on Saturday to mark the Sacred Defense Week, Takfiri militants wearing disguise opened fire at the people participating in the ceremony.
The political deputy governor of Khuzestan Province, Ali Hossein Hosseinzadeh, put the latest death toll from the attack at 25, saying 60 others have been injured.
According to media reports, the Al-Ahvaziya terrorist group has claimed responsibility for the attack.
Iran's Armed Forces staged the countrywide military parades to mark the Sacred Defense Week on the 38th anniversary of the onset of the Iraqi imposed war on the Islamic Republic back in 1980.