Iran Beat 'Professional Japan' in Wheelchair Basketball Final: Coach
TEHRAN (Tasnim) – Iran wheelchair basketball coach Mohammadreza Dastyar said that they defeated a professional Japan at the 2018 Asian Para Games final match.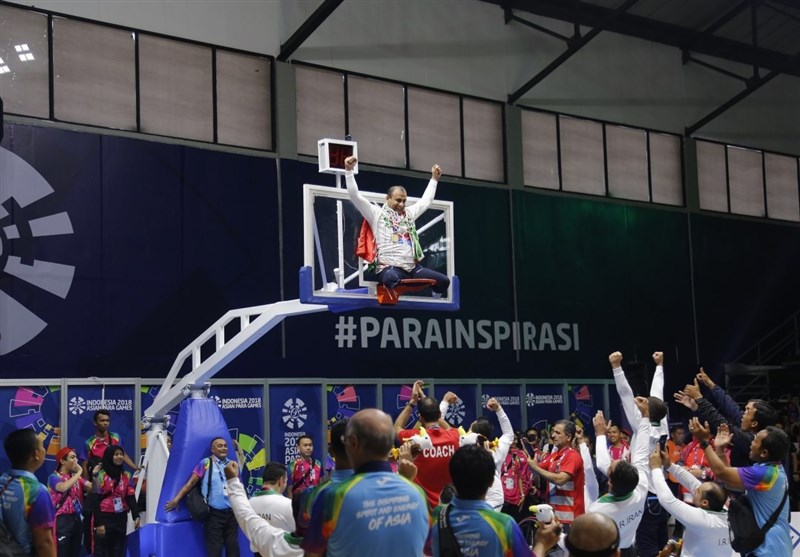 Iran won a thrilling wheelchair basketball men's final, beating Japan 68-66 to end the sport program of the Indonesia 2018 Asian Para Games.
After a see-sawing final term, Japan captain Akira Toyoshima had a shot from underneath the hoop with less than a second remaining, but as he toppled over, the ball bounced off the rim and Iran's bench stormed the court to celebrate.
"It was the hardest match that we had in the past few days," Dastyar told Paralympic.org.
"The Japan team is preparing itself for the 2020 Tokyo Paralympic Games and are a very, very professional team with a very professional coach as well."
"When we got equal we just had a feeling that we can win and we can win go forwards compared with the Japan team," he said.
"I just decided to deliver my energy and positive energy to our team members - to the players on the court. When they saw me in this situation, they just received most of the motivation and I transferred this motivation to the players in the field of play," he added.