Hamas Says Has Boosted Missile Power
TEHRAN (Tasnim) – A top leader of Hamas said the Palestinian resistance movement has enhanced the precision and destruction power of its missiles.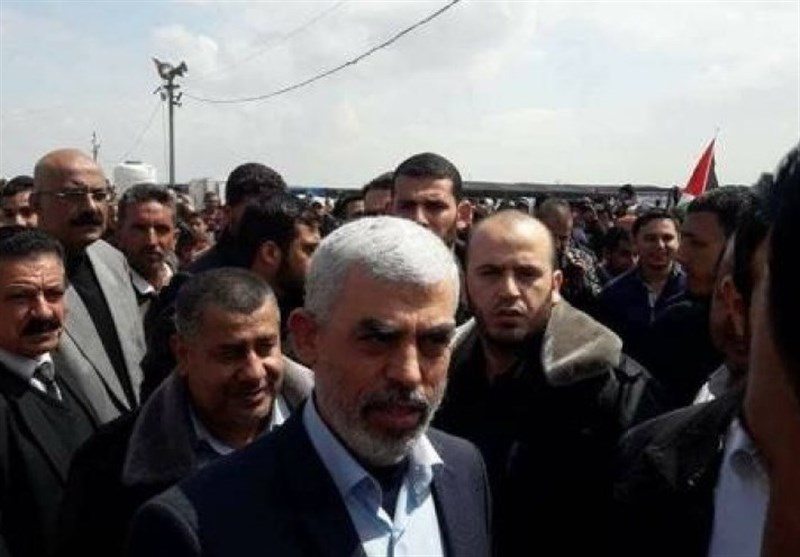 Hamas has increased the number of its missiles and has boosted their precision and explosive power, Yahya Sinwar, political leader of Hamas in the Gaza Strip said in a ceremony in the city of Khan Yunis, held on Friday evening in commemoration of the Palestinian people killed in the recent Israeli attacks on the coastal enclave.
Highlighting Hamas' readiness to fight off the Zionist regime of Israel, Sinwar said the Palestinian fighters have finger on the trigger.
For the first time in the history of the anti-Israeli resistance, all Palestinian fighters are under a single flag and goal, he underlined.
Sinwar also gave an assurance that the Israeli blockade of Gaza will be lifted sooner or later, either through compromise or resort to force.
He further called on the Palestinian National Authority and all Palestinian groups to settle differences and come to the negotiating table to form a national unity government.
At least 15 Palestinians were killed by the Israeli regime last week in the worst violence the Gaza Strip has seen in two years.
Israeli Defence Minister Avigdor Lieberman resigned in the wake of violence, which Hamas described as a "political victory for Gaza".