Maduro Says Trump Sounds Almost Nazi-Like
TEHRAN (Tasnim) - Venezuela's president, Nicolas Maduro, is rejecting US President Donald Trump's call for a new day in Venezuela and comparing the tone of the American president's speech in Miami to that of a Nazi.
February, 19, 2019 - 11:27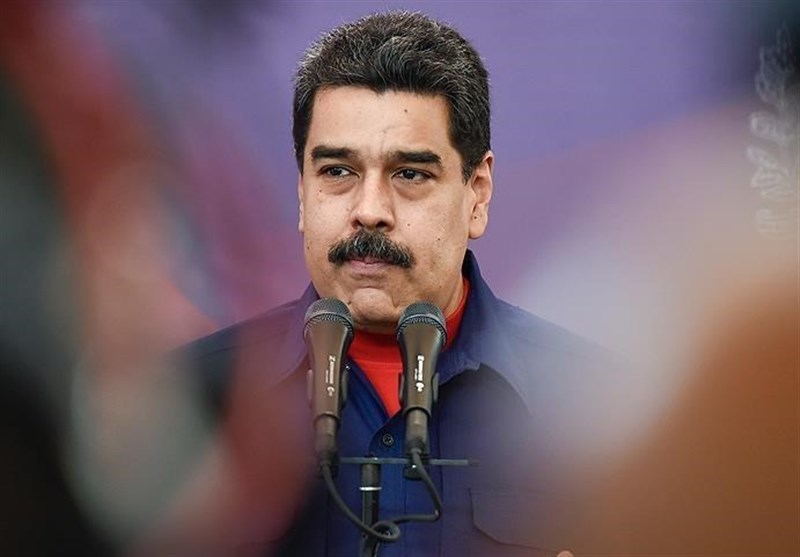 Trump said Monday that the US stands behind opposition leader Juan Guaido and condemns Maduro and his government's socialist policies. Trump pleaded with Venezuela's military to support Guaido and warned of dire consequences for standing with Maduro, AP reported.
Maduro responded to Trump in comments broadcast on state television.
He accused the US president of speaking in an "almost Nazi style" and lashed out at Trump for thinking he can deliver orders to Venezuela's military.
Maduro said, "Who is the commander of the armed forces, Donald Trump from Miami?" and added, "They think they're the owners of the country."
President Donald Trump says the United States seeks a peaceful transition of power in Venezuela but "all options are open."
Trump spoke on Monday in Miami about the monthslong political crisis in Venezuela and the dangers of socialism. The US is supporting opposition leader Juan Guaido (gwy-DOH') as the rightful Venezuelan leader over President Nicolas Maduro.
Trump says he is asking every member of the Maduro regime to end this "nightmare" of poverty and death.
He says, "Let your people go. Set your country free."
The Venezuelan military has largely remained loyal to Maduro. Trump says Guaido's government will not seek retribution against them, but if they continue to support Maduro, they will "lose everything."
South Florida is home to the largest number of Venezuelans in the United States.